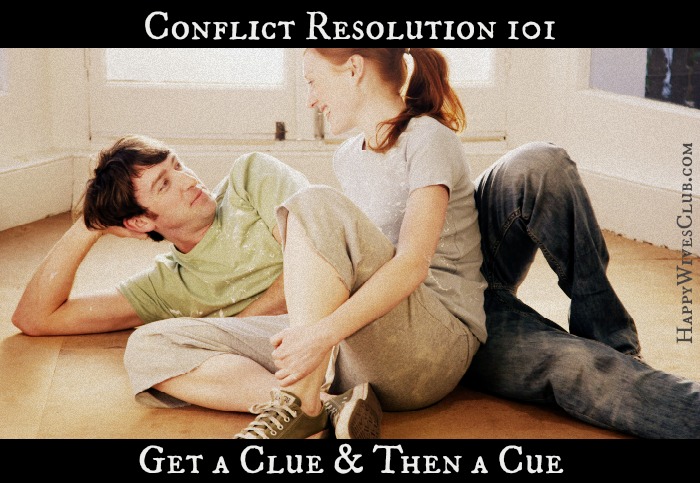 Marriage Mondays: Conflict Resolution 101 {& Link Up}
**SUBSCRIBERS: You may have received this post twice (it's our fault, not Google's
).**
Have you ever wondered why some couples argue nonstop and others very rarely?  Over the years, this curiosity has caused me to pay a great deal of attention to couples on both ends of the spectrum.  And there seems to be a commonality among those who have mastered the art of easing into a discussion rather than crashing into an argument.
The first thing is they do is pay close attention to their spouse and any mood changes they might be having.  "Could this change in their attitude or mood be something caused by me?" is a question they ask themselves.  And if they can't pinpoint something they may have done to frustrate or disappoint their spouse, they will simply ask that question and then listen.
This is exactly what happened to me earlier today.  I noticed Keith responded to something positive I shared with him in a less than enthusiastic manner.  So the first thing I did was ask myself the above question.  I couldn't quite put my finger on it so I simply posed the question to him.  
As it turns out, a response I'd given him in a discussion earlier in the morning disappointed him.  And by asking the question, we were able to naturally segue-way back to our conversation from the morning and, this time, to end with a resolution that worked for the hubby much better.
The second thing I've noticed with couples who have conflict resolution down packed, is many of them have a cue.  When out in public, they have a private cue between one another that lets the other know if they've said something (unintentionally) that may have bothered the other or hurt their feelings.  
This cue is something that would have been helpful last night when I did something while at a dinner with friends that bothered Keith a bit.  I didn't catch his "hinting" at it which in turn became our discussion this morning.
It was then that I realized we'd not put into place something I've seen couples successful in conflict resolution institute.  So immediately, we came up with a cue either of us could give to the other that would keep us from seeming as though we are attempting to control or correct the other, but would also allow us to course correct in the midst of a conversation when others are around.
We'll celebrate 10 beautiful years together in just a few weeks and yet instituting something like this is new to us.  Just goes to show, it's never too late to continue learning the little things that allow you to take your marriage from great to extraordinary.
Until tomorrow…make it a great day!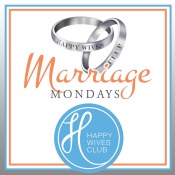 JOIN THE 1,000,000 MEMBER CHALLENGE:
 If you haven't already done it, what are you waiting for?  
Join the club
!  It takes only a few seconds and, of course, is 
free
.
Fawn Weaver is the USA Today and New York Times bestselling author of
Happy Wives Club: One Woman's Worldwide Search for the Secrets of a Great Marriage
, adopting the same name as the Club she founded in 2010. The Happy Wives Club community has grown to include more than 1 million women in over 110 countries around the world. She's an investor in real estate, tech sector and lifestyle brands. When she's not writing or working, she's happily doting over her husband of twelve years, Keith (and sometimes manages to do all three simultaneously).
Latest posts by Fawn Weaver (see all)
Related Posts
4
By
Fawn WeaverFawn Weaver
November 12, 2017
Top 5 Regrets From the Dying: An Inspirational Article For Us All
43
By
Fawn WeaverFawn Weaver
October 19, 2017
How to Protect Your Marriage During Challenging Times
35
By
Fawn WeaverFawn Weaver
September 16, 2017
5 Unique Ways to Make Your Man Feel Special in 5 Minutes or Less
Recent Posts
By
Fawn Weaver
November 12, 2017
Top 5 Regrets From the Dying: An Inspirational Article For Us All
By
Fawn Weaver
October 19, 2017
How to Protect Your Marriage During Challenging Times
By
Fawn Weaver
September 16, 2017
5 Unique Ways to Make Your Man Feel Special in 5 Minutes or Less