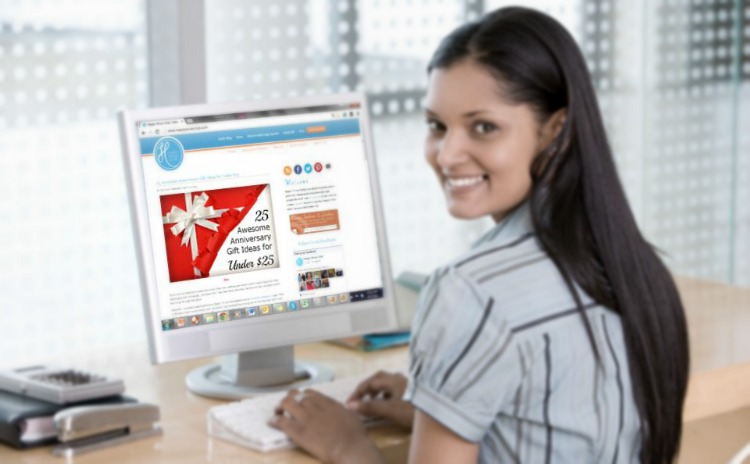 Explore the NEW Happy Wives Club
Have you had a chance to explore the new Happy Wives Club site since we unveiled its new design last month?    If not, please allow me to give you a quick tour around our new digs.  We designed this site with you, our members and visitors, in mind and hope it continues to serve up daily encouragement for your marriage.
For the past three years, you have been asking us to add comments to the blog posts.  Oh, how I wish it were that easy!  The platform this site was originally built on had a pretty horrendous commenting system which rendered it quite pointless for its intended purpose.  But now that we have our very own server and are using WordPress, you can now post comments – woohoo!!
Although adding an ability to communicate through comments on each of the pages is pretty cool, it's not nearly as awesome as my favorite new feature.  Did you know we now have more than 30 writers contributing to this site?  That's right.  For the new Happy Wives Club, I enlisted some of my favorite online writers to deliver fresh content daily.
If you haven't explored the contributor sections of the site, FOOD, HEALTH & FITNESS, TRAVEL, and DATE NIGHTS, you don't know what you're missing!  Just click on any of the links on the top right of this page to discover more.
In the Health & Fitness section, U.S. Olympian Annett Davis is helping us keep our New Year's resolution of getting and staying in shape.  In the Food section, some of the best food bloggers on the web have joined us to deliver tasty recipes for you and your family.
The Travel section will take you around the world and back, all from the very seat you're sitting in right now.  Read about the wonderful excursions of these bloggers and then plan your own trips.  
Last, but certainly not least, in the Date Nights section you'll find creative ideas for some alone time with your spouse.  From cheap date nights at home to elaborate date nights on the town, you can find plenty of ideas that will fit within your budget.
Happy Wives Club is a place where you can come daily, not just to be encouraged in your marriage but also to be given tools to take your union from good to great and from great to extraordinary.  We will continue to make changes to this site to better serve you and, as always, encourage your feedback.  After all, this site was created specifically for you.
Until Monday…make it a great day!

JOIN THE 1,000,000 MEMBER CHALLENGE:
 If you haven't already done it, what are you waiting for?  
Join the club
!  It takes only a few seconds and, of course, is 
free
.
Fawn Weaver is the USA Today and New York Times bestselling author of
Happy Wives Club: One Woman's Worldwide Search for the Secrets of a Great Marriage
, adopting the same name as the Club she founded in 2010. The Happy Wives Club community has grown to include more than 1 million women in over 110 countries around the world. She's an investor in real estate, tech sector and lifestyle brands. When she's not writing or working, she's happily doting over her husband of twelve years, Keith (and sometimes manages to do all three simultaneously).
Latest posts by Fawn Weaver (see all)
Related Posts
4
By
Fawn WeaverFawn Weaver
November 12, 2017
Top 5 Regrets From the Dying: An Inspirational Article For Us All
43
By
Fawn WeaverFawn Weaver
October 19, 2017
How to Protect Your Marriage During Challenging Times
35
By
Fawn WeaverFawn Weaver
September 16, 2017
5 Unique Ways to Make Your Man Feel Special in 5 Minutes or Less
Recent Posts
By
Fawn Weaver
November 12, 2017
Top 5 Regrets From the Dying: An Inspirational Article For Us All
By
Fawn Weaver
October 19, 2017
How to Protect Your Marriage During Challenging Times
By
Fawn Weaver
September 16, 2017
5 Unique Ways to Make Your Man Feel Special in 5 Minutes or Less