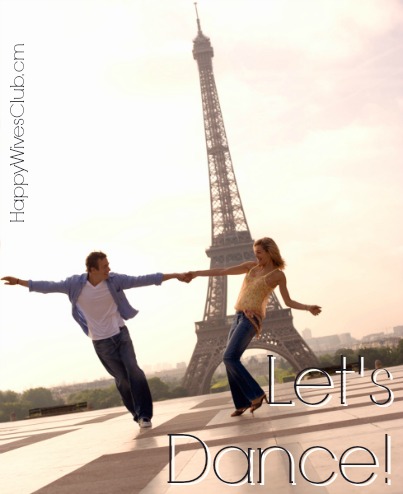 Baby, Let's Dance!
"Let's take a dancing lesson with lots of strangers, and then we'll practice our  brandy-new skills at the dance afterwards!"
Surprisingly, my suggestion for the evening wasn't met with the same enthusiasm with which it was delivered.
I suspect some of my fellow vacationers imagined that we'd make fools of ourselves and be asked to leave the event faster than Fred Astaire could say "Would you like to dance?"
While searching for an impromptu date night idea, I had found a website for the Knoxville Swingdance Association.
Their message for beginners was welcoming and low-key:
No special shoes required
Dress comfortably
Most important of all HAVE FUN
They certainly were speaking our language!
Throwing caution to the wind, we headed to the Laurel Theater.
Friendly club members greeted us at the door, and we paid our two dollar entry fee.
We continued into the large, empty, dance space and nodded to the few college-age couples milling about.
In a matter of minutes, the room filled with smiling folks of different ages and abilities.
The students on the stage cued up the vintage music on their CD player, and our jean-clad instructors stepped to the middle of the floor.
They deftly demonstrated a couple of steps, and we attempted to follow.
As you can imagine, there was much laughter as we tried to keep time and keep from stepping all over each other's feet.
Then, our teachers switched things up by having us move to the perimeter of the room.
Every minute or two they'd call on us to stop dancing and ask the women to move to partner up with the man to her right.
We'd do a few more steps, share a few more laughs and apologies, and the ladies would shift places again.
Thankfully, every man was a gentleman, and everyone was a good sport.
When the lesson was done, but before the free dance started, the instructors cleared the floor.
They then enthusiastically whirled, twirled, and rock-stepped into their high-spirited rendition of West Coast Swing.
A few moments after they began, one of the dj's called out, "Snowball!"
The dancers broke apart, came to the fringes of the circle, and grabbed a partner.
This scenario repeated itself every few seconds until everyone was out on the floor doing the best they knew how.
There were moments of mild embarrassment and utter terror—I have to lead a stranger in dance steps I just learned?!—and frustration at the learning curve.
However, we deemed the evening a rousing success.
I highly recommend a "Let's Dance!" date night, not only for getting your bodies and minds moving, but also for stepping out of your comfort zone!
Kim Hall created Too Darn Happy with the mission of helping you find happiness in all circumstances through the encouragement of faith, the practice of gratitude, and the discovery of joy, all spun together with fresh perspectives, practical advice, and a personal touch. She recently authored her first ebook, Practicing Gratitude and Discovering Joy-30 Days to a Happier You.
Related Posts
4
By
Annett DavisAnnett Davis
March 8, 2017
How to Make Date Nights Happen When You're Parents: Kid Swap!!
2
By
Crystal BrothersCrystal Brothers
October 6, 2015
At Home Date Night On a Budget
18
By
Paula RolloPaula Rollo
September 29, 2015
The BEST 2 Player Games for Date Night!
Recent Posts
By
Fawn Weaver
November 12, 2017
Top 5 Regrets From the Dying: An Inspirational Article For Us All
By
Fawn Weaver
October 19, 2017
How to Protect Your Marriage During Challenging Times
By
Fawn Weaver
September 16, 2017
5 Unique Ways to Make Your Man Feel Special in 5 Minutes or Less