By Fawn Weaver on Wednesday, November 5, 2014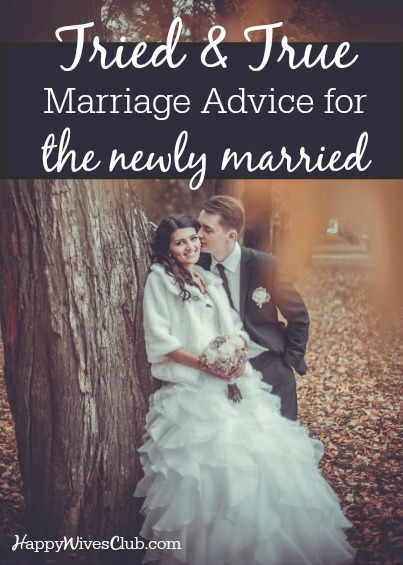 Marriage expert.  That's an adjective I've never been comfortable using in association with my name.  In every television or radio interview where they've introduced me as a marriage expert, I've been quick to make the correction.  
Why?  Because every day, I have the pleasure of interacting with women through this Club who have been happily married longer than I've been alive.  
They are the real experts.  
I am solely a conduit of information between those who have successfully created the marriage of their dreams and those who desire to begin that journey to happiness today.  
I've had and continue to have the great honor of sitting at the feet of sage wives like a young girl thirsty for knowledge.
Yesterday morning, I was curious about something and posted this on our Facebook community page, "Quick!  Off the top of your head, how many years and months have you been married as of today?"  
As I scrolled through the more than 3,000 responses, I was quickly reminded of why I'm unlikely to ever refer to myself as a marriage expert:
"53 years and 2 months." -Kathleen Anderson
"54 years and 4 months." -Suzanne Gattuso
"52 years and 10 months." -MaryLou Dibling
"45 years and 11 days." -Polly Caughron
"40 years, 10 months & 296 days." -Judy Mielke
Those were just at the beginning of the responses that continued for more pages than I could even think to review.  Sprinkled throughout those responses were:
"Three weeks!!" -Christy Beasley
"3 months – newlywed." -Tiffany Woodall
"Saturday, November 8, 2014, My Anthony & I will be Getting Married! Our day! Can't wait to Marry him, My Love." -Lorie Mason
"2 years.  It's our anniversary." -Angela Carson
"Getting married Saturday!
" -Sophia TC
Women who have been married for half a century, on the same chain of responses as those tying the knot this weekend.  How encouraging must it be for the younger women to see living proof that their marriage too can last for a lifetime?  How encouraging is that for you and me?
I thought, What if I could get some of those married 20-plus years to share words of encouragement with those new to marriage?  What if I could get them to share their best marriage advice?  And then I realized, Duh, I could just ask you here.
Each and every day, around 20,000 people -the vast majority from the US- make their way to this blog.  If I were to guess, at least half of those are looking for advice on how they can create the best marriage possible.  So let's do something special for them.  
If your wedding year is before 1994 (the year I officially became an adult), will you do us the honor of sharing some of your sage marital wisdom for the couples getting married soon or those who are newlyweds?  Please share these two things:
1. Words of encouragement for the newly married.
2. Your best marriage advice.
For those of you new to marriage, don't pass up this opportunity to learn from those who have been living the life you are now building.  I've been happily married eleven years and still love getting (and applying) new (or forgotten) marriage advice.  I'm like my own guinea pig.  So rest assured, I'll be reading all the comments and learning myself!
Honored to sit among you.  Thank you for your willingness to give something that will mean so much to the tens of thousands who will undoubtedly read your words.
Until tomorrow…make it a great day!

JOIN THE 1,000,000 MEMBER CHALLENGE: If you haven't already done it, what are you waiting for? Join the club! It takes only a few seconds and, of course, is free.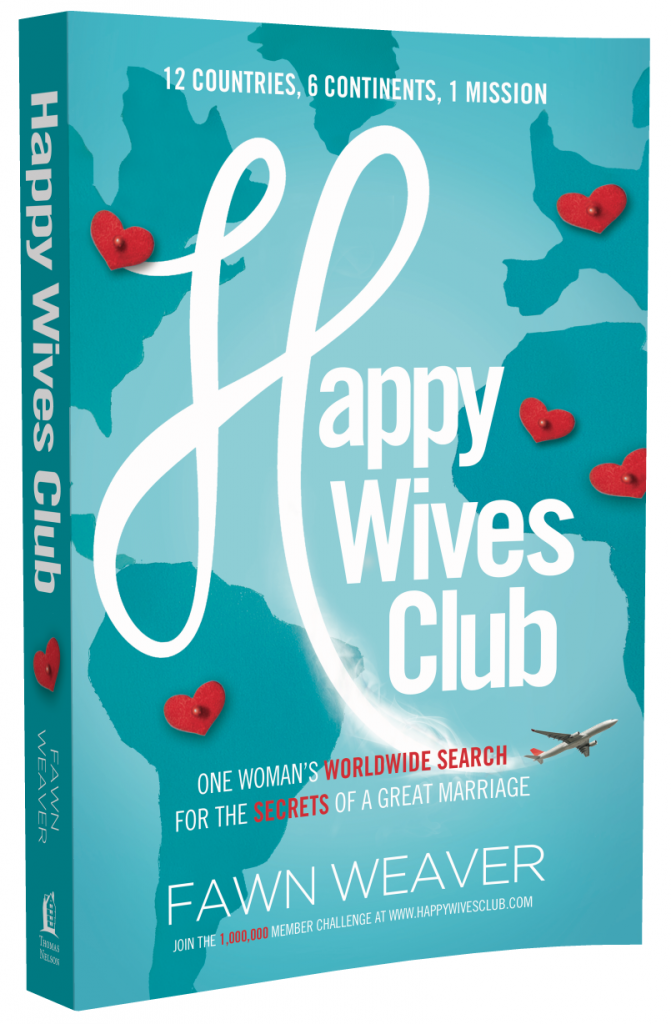 THE NEW YORK TIMES® BEST-SELLING BOOK: It's been described as, "Like Eat, Pray, Love but not down on marriage." Make sure to check out the Happy Wives Club book.  I had the great honor of traveling to 12 countries on 6 continents, interviewing couples happily married 25 years or more, with 1 mission only: to find out what makes marriages happy…and keeps them that way.  It's a marriage book like none other.  Guaranteed.