By Fawn Weaver on Tuesday, October 28, 2014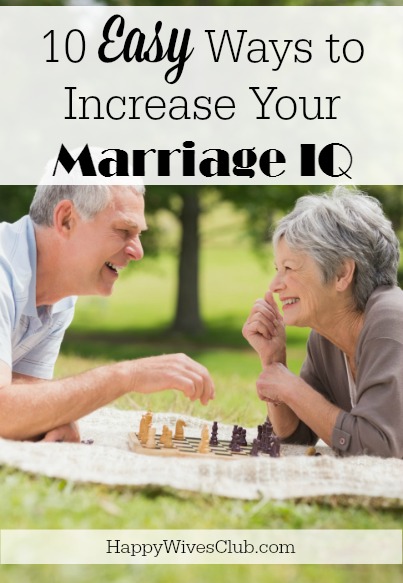 **This post is an extended version of my original article: 8 Ways to Increase Your Marriage IQ**
Did you know some scientists believe genetics only account for fifty percent of a person's intelligence quotient (IQ)?  
The other fifty percent can be increased year after year through training and intentionality.  
That got me thinking.  What about a person's marriage IQ?  
When researching articles (like this one) on how to increase your IQ, I noticed they all gave similar suggestions.  
And almost all of those ideas could be applied to increasing the knowledge of one's spouse and how to make marriage even better.
So let's get to it!  Here are 10 ways to increase your marriage IQ:
1. Begin Your Day Off Right. In marriage, it's not the right breakfast that increases your IQ; it's enjoying it together.  Some aren't big breakfast people (hubby and I certainly aren't), don't worry, you can have the same impact by beginning each day together with a cup of java or tea.  
If mornings don't work, try setting the time aside at the end of your day.  Either way, what's most important is this time together -daily- can help you stay in tune with your spouse and marriage.  Here are 3 things having a daily ritual can do for your marriage, in addition to upping its IQ.  
2. Stay Fit, Get Some Vitamin F2 Daily & Keep Your Heart Healthy.  Everyone repeat after me: "Endorphins!"  These little neurotransmitters pass along signals from one neuron to the next.  
Exercising (and sex!) release endorphins which help to lower stress, are natural pain killers, and give an instant boost to your happiness.  There is absolutely no downside to staying fit and Sexercise will double the benefit.
3. Keep a Gratitude Journal. Keeping a Why I Love My Husband list or creating a gratitude journal specific to your spouse will keep your spirits high, even when they're thinking about taking you low.  
If your hubby does something that disappoints you or hurts your feelings, just flip open the journal to what wonderful things you wrote about him the day before and be reminded to not the sweat the small stuff.  You married an awesome person.  You said so yourself…just hours earlier.
4. Take a Break.  Which one of us doesn't need a mental break; an intentional time of recharging our mental batteries.  For my hubby and me, we set aside twenty-four hours each week (usually Friday at sundown to Saturday at sundown) when we do absolutely, positively no work.  This has been our saving grace, especially, in our busier seasons.  Initially, it might seem odd not working for an entire day.  But I promise, your marriage will soon thank you.  And just to prove it, here are 8 benefits of a day or rest for you and your spouse.
5. Don't Get Bored.  Mindless surfing of channels and the internet is time that could be much better spent actually doing something (resting, by the way, is something).  Rather than vegging out in front of a television, try whipping out the Scrabble board and going toe-to-toe in fun competition.
To increase your IQ, experts recommend a Rubik's cube.  To increase your marriage IQ, I recommend anything that will get you talking and enjoying one another often and intentionally.  Here are some great ideas from SheKnows for this activity.
6. Life Long Learning.  Whatever you do, never stop learning!  Reading books on marriage (and then implementing the suggestions that relate to your own) is one of the fastest and most efficient ways to increase your marriage IQ.  
Books like Dr. Kevin Leman's Sheet Music (for sex), Gary Chapman's The 5 Love Languages (for communication) and Laura Doyle's The Surrendered Wife (balance of power), Happy Wives Club (making your marriage great) have helped more marriages than I can count.  I can't tell you how many marriage books I've read over the years and each one has had a gem in it I could immediately apply to my own.
7. Meditation.  If your brain goes from 0-to-60 in .05 seconds like mine, this is something that will be incredibly beneficial to you.  Praying is a form of meditation.  Laying or sitting still and clearing your mind is another.  Deep inhales and exhales can be a form of meditation, as well.  
As the Mayo Clinic has long confirmed, "Meditation can give you a sense of calm, peace and balance that benefits both your emotional well-being and your overall health.  And these benefits don't end when your meditation session ends. Meditation can help carry you more calmly through your day and may improve certain medical conditions."
The bottom line is it helps you -at any time- slow down your day.  That reduction of stress can only increase the pleasure in the time you spend with your husband.  
8. Find a Marriage Mentor.  There is no greater way to learn how to take your marriage from good to great and from great to extraordinary than by surrounding yourself with others who have already walked the road you're currently traveling.  I previously wrote an entire post on the 5 reasons you should have a marriage mentor and highly recommend it.
9. Play the "What If" Game.  When my husband and I were dating, this was one of our favorite things to do and how we got to know each other so well.  We'd as each other random "what if" questions.  What if you won $10 million dollars, what would you want to do with it?  Or even questions like, If you could choose any profession in the world, what would it be?
I learned more about my husband, before we said I do, playing this game than anything else.  There's just something about being able to ask any off the wall question that opens up great dialogue and allows you to learn more about your spouse each and every time.
10. Add an Annual Vacation.  And by the way, a "staycation" is still a vacation.  You don't need to plan an elaborate trip or spend a ton of money.  All you need to do is block the time off your calendar and shut off all electronics so it's just the two of you.
Every living creature grows and matures with each passing year.  You and your spouse are no different.  From year to year, growth happens in each of your lives individually and collectively.  Dedicating time to talk about those changes each and every year is important for allowing you both to grow together.
As is the case with intelligence, increasing your marital IQ isn't required in order to have a great marriage.  But why not give it a try anyhow?  What other ways do you think one can increase their marriage IQ (intellect and knowledge of spouse and pleasure in their marriage)?

JOIN THE 1,000,000 MEMBER CHALLENGE: If you haven't already done it, what are you waiting for? Join the club! It takes only a few seconds and, of course, is free.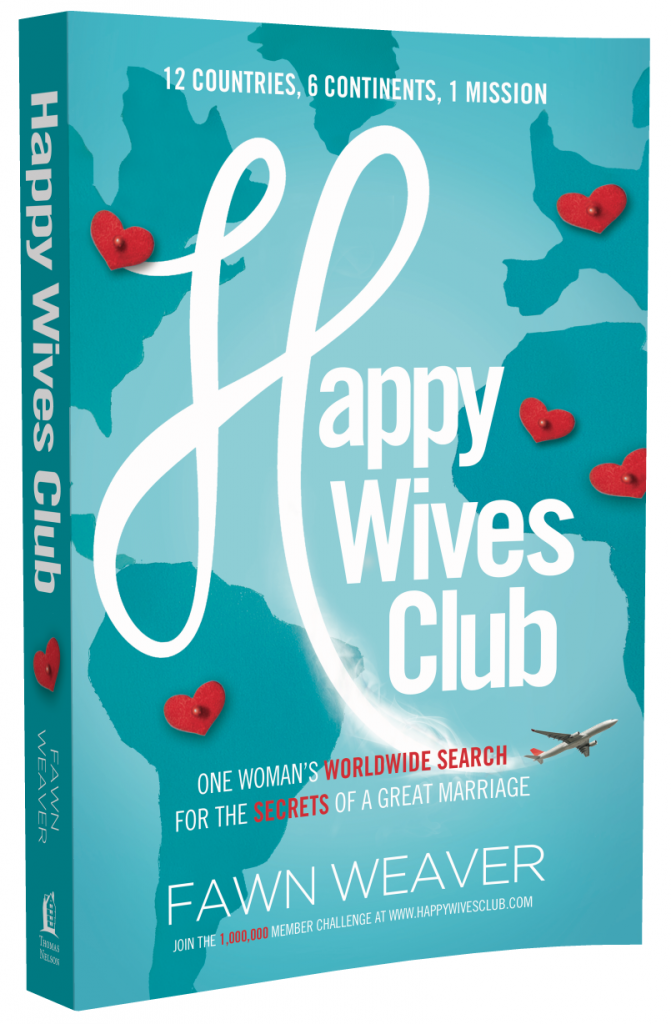 THE NEW YORK TIMES® BEST-SELLING BOOK: It's been described as, "Like Eat, Pray, Love but not down on marriage." Make sure to check out the Happy Wives Club book.  I had the great honor of traveling to 12 countries on 6 continents, interviewing couples happily married 25 years or more, with 1 mission only: to find out what makes marriages happy…and keeps them that way.  It's a marriage book like none other.  Guaranteed.