By Drs. Les and Leslie Parrott on Tuesday, April 15, 2014
Happy Tuesday!  Today, we're continuing our fabulous, Making Happy, 5-day marriage series based on the book of #1 New York Times® best-selling authors, Drs. Les & Leslie Parrott.
I just read the post they sent us for tomorrow and it's just as good as this one.  I sure hope you're enjoying this series!
Until tomorrow…make it a great day!

____________
We had just finished speaking at a camp in the San Juan Islands when a small plane buzzed overhead and landed on a nearby airstrip.
A few minutes later the pilot was flying us over the islands of Puget Sound and we were approaching the lights of a local airport.
"The most important thing about landing is the attitude of the plane," said the pilot.
"You mean altitude, don't you?" we asked.
"No," the pilot explained. "The attitude has to do with the nose of the plane. If the attitude is too high the plane will come down with a severe bounce. And if the attitude is too low the plane may go out of control."
Then the pilot said something that really got our attention:
"The trick is to get the right attitude in spite of atmospheric conditions."
Without knowing it, our pilot had given us a perfect analogy for creating happiness in marriage — developing the right attitude in spite of our circumstances.
In fact, while we were writing our new book, Making Happy: The Art and Science of a Happy Marriage, the most amazing fact we learned about happiness in marriage – the one that has impacted our own marriage more than any other – is this:
Only 10% of a person's happiness has to do with their circumstances.
That's all. Just 10%!
We all think we'll be happier if we get a better job, more money, a nicer home, cool vacations, and all the rest. But that's not where our happiness is found.
The majority of our happiness has little to do with circumstances and far more to do with deciding to be happy in spite of our circumstances.
It's what Abe Lincoln was getting at when he said, "Most folks are about as happy as they make up their minds to be."
So true.
It is no accident that some couples that encounter marital turbulence navigate it successfully while others in similar circumstances are dominated by frustration, disappointment and eventual despair.
And it is no accident that some couples are positive and happy while other couples are beaten down and defeated.
Researchers who have searched for the difference between the two have come up with all kinds of correlates to marital success. They point to long courtships, having similar backgrounds, supportive families, good communication, and so on.
But the bottom line is that happy couples decide to be happy.
In spite of whatever life deals them, they make happiness a habit.
YOUR TURN:  How do you make happiness a habit in your marriage? Tell us in the comment section below.
##
JOIN THE 1,000,000 MEMBER CHALLENGE: If you haven't already done it, what are you waiting for? Join the club! It takes only a few seconds and, of course, is free.
Recent Posts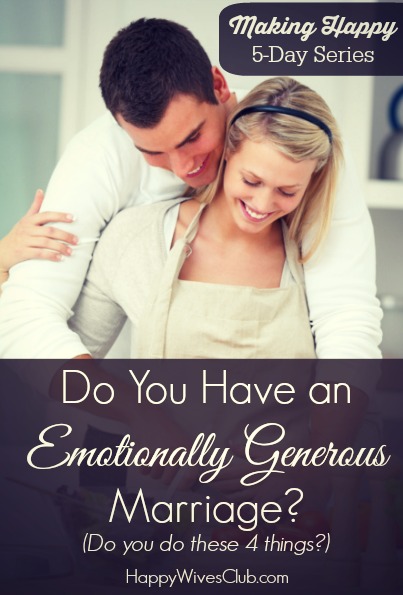 Do You Have an Emotionally Generou...
Time sure flies by when you're enjoying a good read! I can't believe we're already at day 3 of our 5-part marriage series hosted by #1 …
Wednesday, April 16, 2014
Read More >>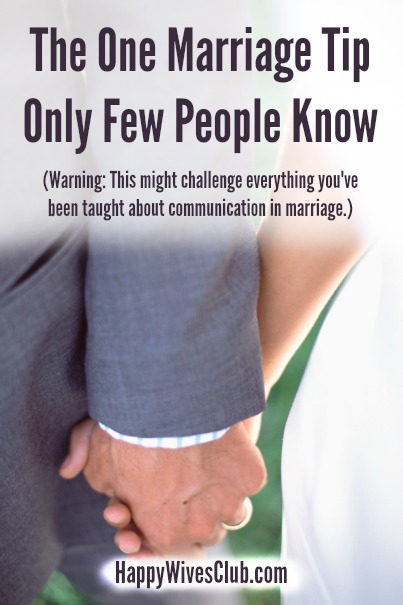 The Marriage Tip Only Few People Kn...
Several years ago, I came home for lunch in the middle of my work day and did something I'd never done before.  I sat on the …
Wednesday, April 9, 2014
Read More >>
The Definition of a Happy Marriage
On numerous occasions over the past couple months, I've been asked three interesting questions: What is a happy wife?   What does a happy wife look …
Wednesday, March 12, 2014
Read More >>
Recommended Posts
7 Habits of Highly Happy Marriages
Around these parts, we absolutely adore Maggie Reyes!  Just earlier today, I left her a voicemail to say how much I appreciate her and the love she puts …
Read More >>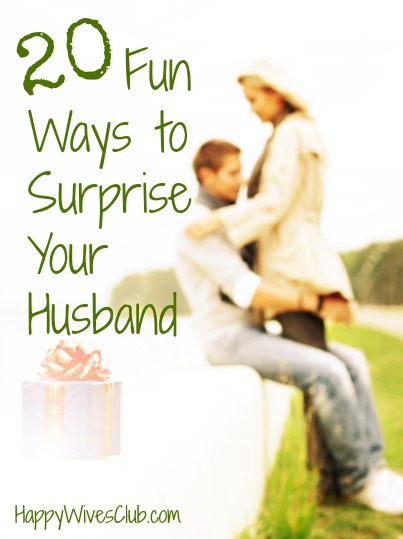 20 Fun Ways to Surprise Your Husban...
Few things make my husband feel more special than a well thought out surprise.   I'm not sure why a gift is better when it comes …
Read More >>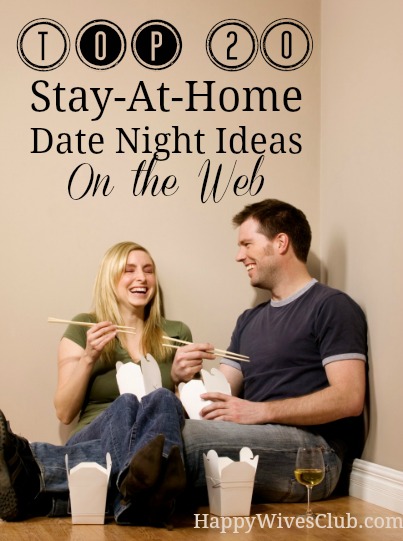 Top 20 Stay-At-Home Date Night Idea...
We all know how important frequent date nights are for keeping the fire burning with our spouse.  But when money is tight, or a babysitter is …
Read More >>