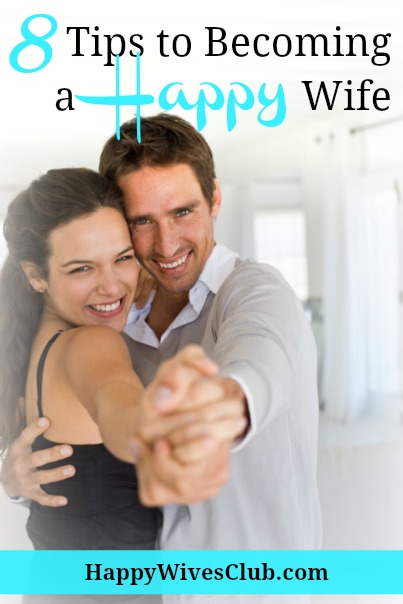 This past week, I was honored to be joined by nearly 200 bloggers in support of the release of my debut book.

As I began reading each of their posts, I became more and more inspired by their love, passion for life, and what so many are learning along this beautiful journey called marriage.
I knew I wanted you to read them, as well, but couldn't quite figure out how to get all of you to read all of them.  So, I decided to share with you some of the most popular posts I've read so far.
If you're a blogger and would like to join the blog tour, I would love that!  You can get more details here.
Today's post is by a blogger who has made a career out of following her passion.  Caz @MojitoMother.com and her husband, Craig, are co-founders of Australia's largest travel blog.  
When you work, live and play together – you learn alot about one another and what it takes to create the marriage you most desire.
Until Monday…make it a great weekend!

___________
I'm not sure how Fawn and I first connected, I think it was via a comment on a blog post on Mojito Mother.  Her positive, bubbly nature spoke of authenticity, wisdom, and connection.
The website URL in her comment certainly grabbed my attention- HappyWivesClub.com.
When does one ever hear that? It's usually about divorce rates, marital affairs, and husbands who annoy the crap out of their wives, let alone make them happy!
A comment I'd often heard from a wide variety of people in relation to Craig's and my marriage has been, "Don't you ever get sick of each other? I could not ever spend that much time with my partner."
Craig and I have had a very atypical marriage. 3 days after our wedding we left for a honeymoon that lasted 5 years. If living out of each other's pocket in trying circumstances like that ain't going to break you, then pretty much nothing will.
All we had was each other; we made friends along the way, but they were our friends, so when we hung out we hung out together. And now we run our own travel business together. So not only do I travel 24/7 with Craig, I work 24/7 with him too.
Yep. It's hard and we drive each other nuts at times, but it works for many reasons. We've made it work with children, and we survived and recovered from a major financial disaster; something the statistics will tell you most won't recover from.
In keeping with the spirit of Fawn's book and mission, I thought I would share my thoughts on how to be a happy wife through it all.
Don't expect to be happy all the time
Marriage is not the wedding. Once you accept the bliss won't be there all the time, you stop fighting against the bad times and continue moving forward.
True happiness is learning to accept and live with the unhappy moments as well the good.  And when the unhappy moments come, you can follow my next point to work through it.
Consider yourself a team
I would say this has always been our motto and the one thing that keeps us moving forward.  We've never felt separate, our purpose has always been to work together to reach our goals. Perhaps it's our mad love for sports and all things Jerry Maguire that cements that for us!!
When you work on a team, you are there for each other, win or lose.
Laugh at and with each other
When you are 24/7 with someone, you will annoy each other. It's either going to end up in an explosion of hurtful words and emotions, or lots of giggles.
Sometimes we have the explosions, but mostly we just laugh and tease each other about them. And ladies, you have to laugh at their incredibly silly jokes. We still find a lot to laugh together over.
Create each other's dream
Fortunately for Craig and I, we have always had the same dream so this one is pretty easy for us. I think it's important that no person sacrifices their dream for the other.
Even if you don't have the same dream to work towards, you can make it your own by helping the other make it happen. If you are both happy living the life you really love, you'll be a happy wife. (+ husband)
Play together
It always amazed me how so many married couples I know don't play together. They rarely hang out and profess how much they don't want to!
Craig and I enjoy hanging out together. We exercise together, attend concerts and sporting events, and party to the wee hours—(not always a good thing!)  Just this evening, we were play wrestling with each other, which our girls felt was hilarious.
Play to your strengths
I see the forests, Craig sees the trees. When he was working in construction, I once helped him build a deck for a friend. I lasted a day. Everything had to be done so perfectly, and I just wanted him to bang in the nail so we could have the finished vision.
"Caroline, you have to perfect it, if you are 1mm out the deck falls apart." So now in our business, I do the dreaming, get a feel for the final products, punch out the vision and then pass it to him to scrutinize with his amazing eyes that sees things I never will.
Things are so much happier when we play to our strengths. This also includes learning how to live with each other. You need to adjust to sharing forever space with another person. Discover what works well and play to that.
Have your own interests
I'm driving Craig a little crazy at the moment with my new fascination with angel oracle readings. "Don't you just have to do them once? Why do you keep consulting them?"
He's not the greatest fan of my woo woo ness, but I am. I'm not the greatest fan of some of his sporting infatuations, but he is.
Travel together
Not only will you create amazing memories that will carry you through the challenging times, you are also working together through challenges on the road.
It's the best way to get to know your partner and cement the bond between the two of you. Once again, we are finding with our current road trip, just how strong our marriage is. The joy of living our dreams is together a part of what keeps us together.
The Happy Wives Club Mission
I learned a lot from reading Fawn's book and I admire her mission in life- to prove that happy marriages do exist.
She traveled around the world to talk with happily married couples to find their secrets. She shares their wisdom, plus what she learns about her own marriage along the way.
It's a great book for anyone needing a little spark re-ignition in their marriage, or for any person about to jump into this exciting time of their life. No need to listen to all those who tell you marriage changes your life in a bad way, it can enrich your life with much happiness.
Things I need to work on that I got from the book
Don't go to bed on an argument
Give more of what I want to receive
Respect and honour your husband's differences
##
JOIN THE 1,000,000 MEMBER CHALLENGE: If you haven't already done it, what are you waiting for? Join the club! It takes only a few seconds and, of course, is free.