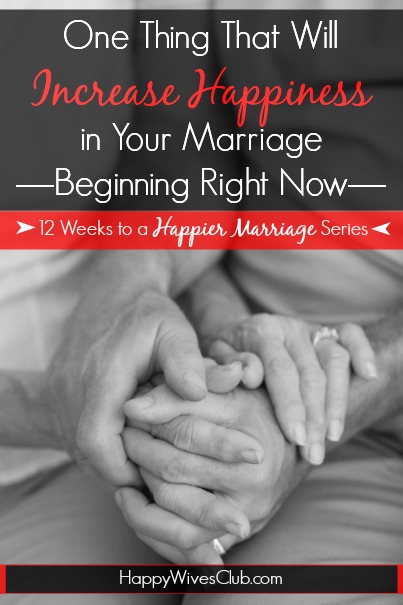 One Thing That Will Increase Happiness in Your Marriage TODAY
*Welcome to week 12 of this 12-week series based on the New York Times® bestselling book, Happy Wives Club.  Today, I'm concluding this series with one of the most important tips I've learned from the happiest couples around the world.*
_____________________________
This past Sunday was a picturesque day along the sunny beaches of Southern California.  Venice Beach, a small community whose shore I run along almost weekly, was bustling with people. 
Beachgoers soaking up the sun, licking ice cream cones before that delicious chocolate and vanilla swirled goodness dripped on the pavement below.  There was nothing unusual about this past Sunday, until it was.
Out of nowhere, a sunny day succumbed to monsoon moisture usually reserved for the mountain areas surrounding Los Angeles.  The sunshine, abruptly interrupted by a storm that lasted no longer than fifteen minutes but brought with it a deadly bolt of lightning.
"Boom!" was the sound scores of people recalled hearing while describing to reporters the lightning bolt they witnessed.  The sound was immediately followed by mayhem on the beach.  Lifeguards swarmed the waters pulling out as many people as they could reach. 
Smart phones and helicopters captured rescues and CPR being performed all across the sand.  But for one young man, only 20 years of age, it was a little too late.  His body had already gone cold.
That 20-year old, Nick Fagnano, was someone's son.  The surfer who remains in critical condition, at a nearby hospital as I write this, is someone else's son; likely even someone's husband. 
Speaking to several hundred wives at a marriage conference this weekend, I shared the story of a wonderful friend of mine whose husband –at the age of 45 and at the height of his career- boarded a plane in San Francisco headed for New York to promote his newest book to never be heard from again.  
A perfect picture of health ended on that flight with a pulmonary embolism.  Imagine how his young wife felt when, in anticipation of his call from New York, she picked up the phone only to be told by the voice on the other end that her loving husband was gone and she was now the sole parent of two gorgeous little girls.
A hush went through the crowd.  "You don't even know if the husband you just sat with for lunch and who is now sitting in the husbands-only seminar will still be there when we leave this ballroom," I told the ladies as tears began to stream down many of their faces.
The one thing that will increase happiness in your marriage today is fully grasping this truth: Your marriage is not forever.
We tend to take for granted that our marriage will last until the very end of our lives.  But I can give you a list of young widows I've encountered who would trade the remaining years of their lives just to get five minutes back with their spouses.  Five minutes to share all the most important things they wish they'd said while their spouses were still alive.
There are well over 100 million widows around the world and you know how many of them took for granted the spouse they loved would be with them until the very end?  I can't tell you an exact number, but based on the number of women whose eyes began to swell up with tears this past weekend as I shared my friend's story, I'd say a pretty large percentage.
Your marriage is not promised another day. Today could be all you have remaining together.  Think about this every single time you and your spouse part in the morning and be grateful every time you see one another again in the evening.  Now is all you have.  
Gratitude is the gateway to happiness and being grateful for the spouse you have -right here, right now, in this moment- has the power to change your marriage forever.
Until tomorrow…make it a great day!

**NOTE: All the posts for this 12-week series have been compiled on this Pinterest board for easy selection.
JOIN THE 1,000,000 MEMBER CHALLENGE: If you haven't already done it, what are you waiting for? Join the club! It takes only a few seconds and, of course, is free.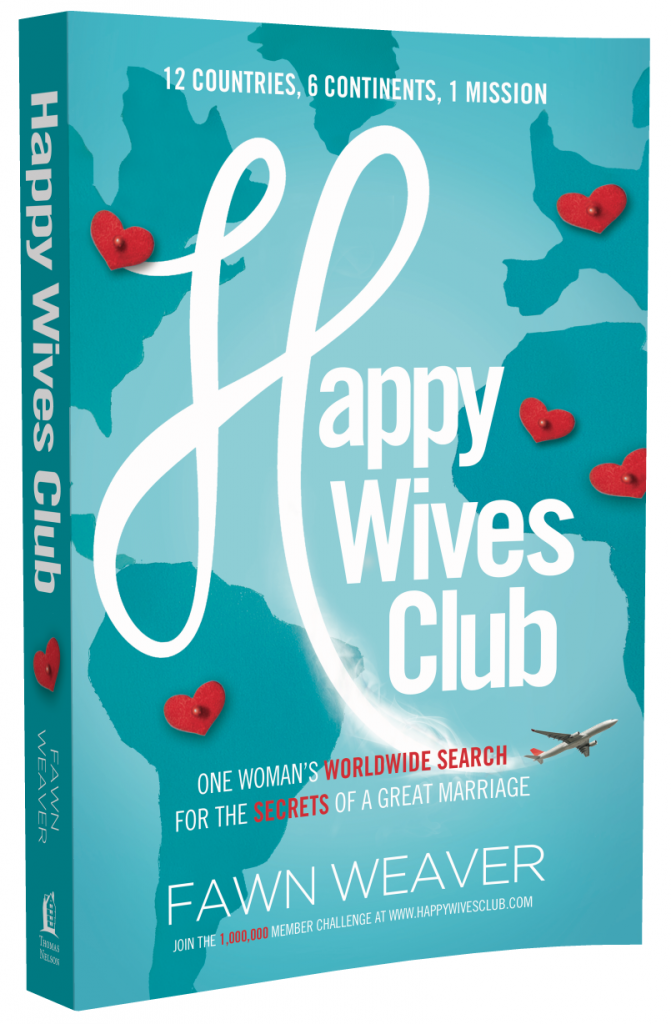 THE NEW YORK TIMES® BEST-SELLING BOOK: It's been described as, "Like Eat, Pray, Love but not down on marriage." Make sure to check out the Happy Wives Club book.  I had the great honor of traveling to 12 countries on 6 continents, interviewing couples happily married 25 years or more, with 1 mission only: to find out what makes marriages happy…and keeps them that way.  It's a marriage book like none other.  Guaranteed.
Fawn Weaver is the USA Today and New York Times bestselling author of
Happy Wives Club: One Woman's Worldwide Search for the Secrets of a Great Marriage
, adopting the same name as the Club she founded in 2010. The Happy Wives Club community has grown to include more than 1 million women in over 110 countries around the world. She's an investor in real estate, tech sector and lifestyle brands. When she's not writing or working, she's happily doting over her husband of twelve years, Keith (and sometimes manages to do all three simultaneously).
Latest posts by Fawn Weaver (see all)
Related Posts
4
By
Fawn WeaverFawn Weaver
November 12, 2017
Top 5 Regrets From the Dying: An Inspirational Article For Us All
43
By
Fawn WeaverFawn Weaver
October 19, 2017
How to Protect Your Marriage During Challenging Times
35
By
Fawn WeaverFawn Weaver
September 16, 2017
5 Unique Ways to Make Your Man Feel Special in 5 Minutes or Less
Recent Posts
By
Fawn Weaver
November 12, 2017
Top 5 Regrets From the Dying: An Inspirational Article For Us All
By
Fawn Weaver
October 19, 2017
How to Protect Your Marriage During Challenging Times
By
Fawn Weaver
September 16, 2017
5 Unique Ways to Make Your Man Feel Special in 5 Minutes or Less