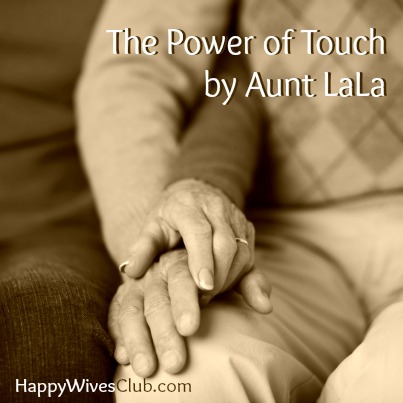 The Power of Touch
I am assuming that almost everyone is aware of the power of touch. Coming from my education background I always find these topics of interest. I read an article recently by Psychology Today that grabbed my attention.

In the article Dr. Herbenick talks about her desire to be touched.  She mentions benefits for our husbands sexual satisfaction by the power of touch.  To my surprise it was not a sexual touch, but instead cuddling, caressing, and being together.
This article made me think back to my husband and my favorite times together.
Here is the date night that walk down memory lane conjured up.  It's a date my husband and I did without any planning involved.  At that moment we had no children at home, so for those with kids this may require some planning.
We did this when we were feeling disconnected because of schedules and such. When we do not have quality time together, it generally shows in our communication.
To start off the date night, the first thing we do is to get comfortable. For me I'm usually in a tank and shorts. And ladies… no bra! I have not met one women who is comfortable in those blasted things.

This date can take place on your porch, couch, wherever you are comfortable, yet can be touching… but my favorite place is our bed.
(I'm blushing… geeze)
There are a couple of reasons.
1. CUDDLE TIME! – It is so much easier to cuddle and have skin-on-skin contact.
2. It's a presence and environment of rest.
We start by talking about things we have miscommunicated over the last day-week-month. We talk things out while holding hands, hugging, and caressing. Even when we discuss things that may have upset us, because we are cuddling and touching our defenses are down. It becomes much easier to get out what we are feeling and solve any conflicts.
We talk about our dreams and plans. I think this is important. We get so busy with life we forget all those dreams and plans we have. Reconnect through those.
We also talk about funny stories, or things we have been through, that we can now laugh about.
There are a few rules to this:
#1. NO electronics… put them away. Your spouse needs to feel you are listening to him. 
#2. No Sex – I know that could possibly (or probably) will lead to this… but hold off. Trust me after having a connection and talking things out you will feel incredibly close.
#3. No time limit- If you have children this might be a challenge, or if you are really busy. But set a couple hours aside for just you and your spouse.
I love the benefits of this date! Communication, touch, and quality time with the one you love. Try it and let me know if it helped you connect! I know it has for my hubby and I!
Employment Facilitator, Student, and blogger
Passionate about her marriage! Loves to encourage wives in their marriages. Juggles being a student, a working woman, being a wife, and Aunt LaLa to her niece and nephews. Loves blogging about life, marriage, infertility, and her faith.
Latest posts by Aunt LaLa (see all)
Related Posts
4
By
Annett DavisAnnett Davis
March 8, 2017
How to Make Date Nights Happen When You're Parents: Kid Swap!!
16
By
Fawn WeaverFawn Weaver
September 28, 2016
The Fun Dare: 12 Dates in 12 Days
2
By
Morgan SimsMorgan Sims
January 18, 2016
9 Date Ideas That Won't Break the Bank
Recent Posts
By
Fawn Weaver
November 12, 2017
Top 5 Regrets From the Dying: An Inspirational Article For Us All
By
Fawn Weaver
October 19, 2017
How to Protect Your Marriage During Challenging Times
By
Fawn Weaver
September 16, 2017
5 Unique Ways to Make Your Man Feel Special in 5 Minutes or Less