The Norwegian Epic has so many features, activities, restaurants and events that if it was a movie, you would have to start the first one already planning the next 2 sequels!
If you love cruising, this is a ship to explore and enjoy. I am so glad we took the trip while in the Caribbean instead of Europe because there is so much to do onboard, the ports are almost secondary. *Almost.*
Important things to know about the Epic if you ever plan a cruise on it –
There are so many restaurants onboard, you will not visit them all. Read and reserve online so you don't miss out on your favorite style of food while onboard.
Same for the shows. You could sail for 7 nights and not see every show. Make sure to plan for the ones you don't want to miss.
The magic of NCL is really in the Freestyle Cruising concept – you don't reserve a specific dinner time unless you want to and you don't have to sit with the same people every night.
Some people feel nickled and dimed because so much is for sale onboard. So many choices are "a la carte" means that you get to choose what to experience. There are main dining rooms with delicious meals included in the cruise fee. You *can* do the whole cruise and never visit any of the specialty restaurants that have cover charges. However, you might not want to because there is maximum deliciousity going on there too. And you don't want to miss that!
The rooms are curvy and the bathrooms can be awkward – sinks in main room with a separate toilet and shower. Don't say I didn't warn you.
My personal highlights –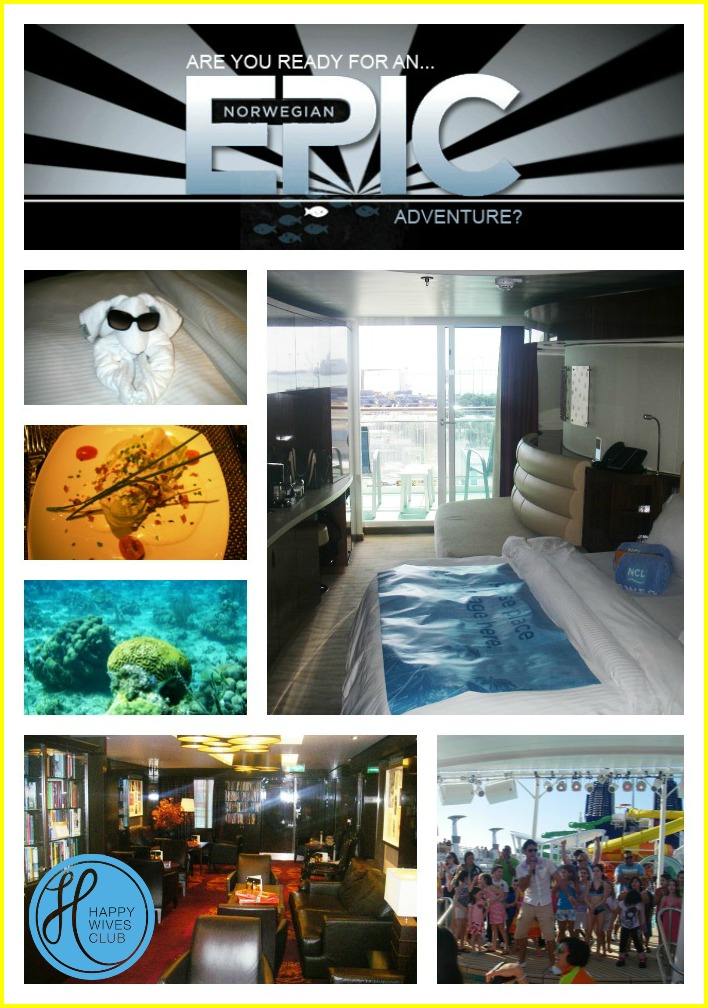 If you enjoy Saturday Night Live, Jon Stewart and adult comedy (think The Hangover) you will love the Headliners Comedy Club with fabulous improv comedians from The Second City. If you don't enjoy that type of comedy, skip the comedy club completely, it won't be fun.
Don't expect to see Cirque du Soleil at Cirque Dreams. While there are acrobats and dancing, it is more of a comedy-revue-mixed-with-cool-cirquey-stuff than a full acrobatic show. It's fun and entertaining, just a different style.
Linger at the Maltings Whiskey Bar – it's right in the middle of the ship and you are sure to pass it on your way somewhere. When I was onboard there was a solo-guitar-singer who knew over 100 songs and would take requests. For all the spectacles of the Blue Man Group and Legends in Concert, this was my absolute most favorite entertainment of all.
Have your first lunch at one of the Main Dining Room Restaurants. I know there aren't many secrets left in the travel world but this one seems to be overlooked on every cruise I have ever been on. I like to get there early and board as soon as they let me. Instead of heading for the Buffet, where everyone is, The Hubs and I head over to the Main Dining Room which is usually empty. We have a calm and delicious meal, away from the hoolaballoo of hundreds of people storming the buffet at once.
What is your favorite cruise tip? Please share in the comments.
*Full Disclosure – although I don't work there now, I worked at the corporate office of NCL for over 6 years and am totally biased in their favor.*