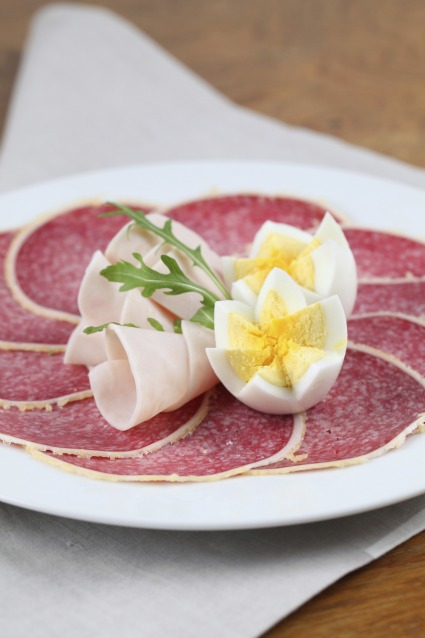 The Write Way to Travel Pt 3
Here are a few dos and don'ts before your big trip!
Do try a few Czech words with servers:
Hello = Ahoj (pronouced like a sailor's ahoy!)
Good = Dobře
Thank you = Děkuji
Don't expect Czech desserts to be overly sweet. They use far less sugar than American recipes. (Yes, that means you can have two pieces of cake.)
Do try eating the Czech way with your fork in your left hand and knife in your right hand.
Don't turn up your nose at anything you're offered at a Czech home, but only take what you can eat.
Do expect your bread to be freshly baked that morning.
Don't expect refills on your drinks.
Do ask for vegetarian options if you're in a tourist area.
Don't expect a lot of vegetables with your meals. Most items on a Czech menu are heavy on meat and starch.
Do pick up some reading material about Prague, to read while you sit an espresso at a sidewalk cafe. I recommend my novel Night Song, set there during World War II.
Don't get offended if you're asked to share a table with people you don't know. It's not uncommon.
Do expect lunch meats, salami, cheese, rolls, plain yoghurt, boiled eggs and cucumbers for breakfast. No pancakes and waffles there.
Don't let your 2-year-old eat the gold filigree in the cathedral, even if it looks like pizza.
Don't let the name Smazeny syr stop you from eating it. Fried cheese with tarter sauce is a treat—a family favorite and a perfectly acceptable dinner, too!
Do try Czech spa wafers and Czech gingerbread—both are popular in their country and delicious!
Do let me know what you love eating in The Czech Republic!
Tricia Goyer is a USA Today Bestselling author of 35 books who's traveled the world and interviewed everyone from crusty old cowboys to World War II veterans to discover the true stories behind her historical novels. She co-wrote her newest book, Lead Your Family Like Jesus, with NY Times Best-selling author Ken Blanchard. Tricia's a mom of six, avid blogger, and mentor to teenage mothers. You can find out more about Tricia at www.triciagoyer.com or listen to her radio podcast at: www.toginet.com/shows/livinginspired
Latest posts by Tricia Goyer (see all)
Related Posts
0
By
Lori FergusonLori Ferguson
September 3, 2015
5 Tips to Travel Well as a Couple
1
By
Tricia GoyerTricia Goyer
March 16, 2014
Best Places to Spread Out a Spring or Summer Picnic
4
By
Tricia GoyerTricia Goyer
February 23, 2014
5 Must-See Places in {or Near} Glacier National Park
Recent Posts
By
Fawn Weaver
November 12, 2017
Top 5 Regrets From the Dying: An Inspirational Article For Us All
By
Fawn Weaver
October 19, 2017
How to Protect Your Marriage During Challenging Times
By
Fawn Weaver
September 16, 2017
5 Unique Ways to Make Your Man Feel Special in 5 Minutes or Less