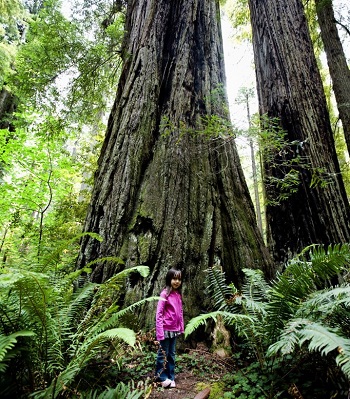 The Write Way to Travel | Three Top Locations To Hug a Tree!
1. Hug a redwood in the California Redwoods
One of my earliest childhood memories was going to the California Redwoods with my parents and grandparents. Walking through the trees I felt as if I'd been shrunk down like Alice in Wonderland.
Make sure you visit: Trees of Mystery in Klamath, California. Giant statues of Paul Bunyan and Babe the blue ox guard the entrance. (Maybe that's why I love their tall tale!) 
Bonus: the coastal highway getting there is beautiful!
2. Hug a papaya tree in Jamaica
A few years ago a group of writers and I decided we'd have our private writer's conference on a cruise ship, instead of a stuffy, old hotel. The bonus was my whole family was able to go and enjoy the ship. In addition to my husband, me, and two teens, we also had our toddler and 83-year-old grandma with us. When we were looking at an on-shore excursion we found one that would work with the whole family. 
Make sure you visit: the Martha's Best Papaya Plantation. We had a tour of the whole plantation on a Jeep/bus and a tasty jerk chicken lunch. Our whole family enjoyed it. 
Bonus: the ride to the plantation on the tourist bus allowed us to see the "real Jamaica" beyond the touristy docks.
3. Hug an Alaskan tree—just make sure there isn't a bear cub in it!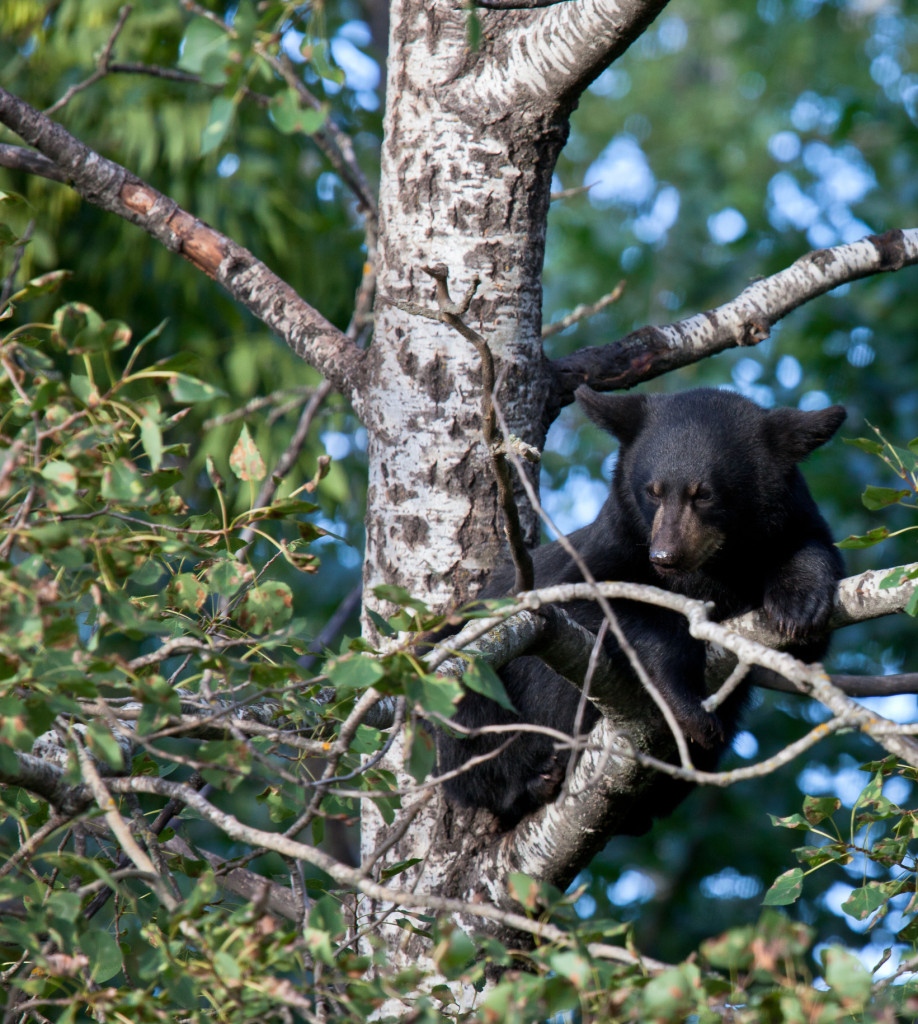 Just a few months before the cruise, I traveled to Alaska with my husband, toddler daughter, and co-author to research for our book Love Finds You in Glacier Bay, Alaska. 
Make sure you visit: Mendenhall Glacier in Juneau. The glacier was beautiful, but even more exciting were the bears! There was a large bear trying to catch salmon in the creek and a small bear up in a tree. We learned from the park ranger that that's where the little ones go to eat their stolen salmon. Otherwise the big bears steal it back. 
Bonus (or not): Alaska is stinkier in person than the photos suggest. The rotting salmon the bears leave behind can be overwhelming!
Tricia Goyer is a USA Today Bestselling author of 35 books who's traveled the world and interviewed everyone from crusty old cowboys to World War II veterans to discover the true stories behind her historical novels. She co-wrote her newest book, Lead Your Family Like Jesus, with NY Times Best-selling author Ken Blanchard. Tricia's a mom of six, avid blogger, and mentor to teenage mothers. You can find out more about Tricia at www.triciagoyer.com or listen to her radio podcast at: www.toginet.com/shows/livinginspired
Latest posts by Tricia Goyer (see all)
Related Posts
0
By
Lori FergusonLori Ferguson
September 3, 2015
5 Tips to Travel Well as a Couple
1
By
Tricia GoyerTricia Goyer
March 16, 2014
Best Places to Spread Out a Spring or Summer Picnic
4
By
Tricia GoyerTricia Goyer
February 23, 2014
5 Must-See Places in {or Near} Glacier National Park
Recent Posts
By
Fawn Weaver
November 12, 2017
Top 5 Regrets From the Dying: An Inspirational Article For Us All
By
Fawn Weaver
October 19, 2017
How to Protect Your Marriage During Challenging Times
By
Fawn Weaver
September 16, 2017
5 Unique Ways to Make Your Man Feel Special in 5 Minutes or Less