6 Ways to Flirt with Your Husband–Right Now!
By Sheila Wray Gregoire on Friday, June 6, 2014
Our resident sex expert, Sheila Wray Gregoire, is back to help us all get a little flirty!  You've got three days before the week officially comes to an end.  Make it count.
Until Monday…make it a great weekend!

____________
Just because you're married doesn't mean you should stop flirting–with your husband, of course.
So, ladies, get your flirt on!
1. Leave a love note on the mirror
Using a dry erase marker (or even lipstick!), leave a love note on your honey's bathroom mirror. Say, "I love you", or "Thank you for last night", or "Can't wait until you get home…"
2. Kiss in the car at stoplights
That never gets old. And don't forget at least one 15 second kiss a day!
3. Have a secret code phrase
Want to tell him you think he's hot?  Try a secret code phrase, like "Are we due for an oil change?" No one else will know what you really mean but him, so you can say it in front of the kids, in front of your parents, in front of anybody!
4. Flash him–but not in public!
Is he watching TV? Reading his email? Walk by him and flash him–and then leave the room. See if he follows!
This one takes a little more daring, but it's fun. Need to do some cleaning? Try it bralessly. Scrub and bounce for him! Or bend over to dust right in front of him.
5. Play Footsie
When you're at a restaurant with tablecloths, slip your shoe off and let your toes explore his legs. Get him all worked up while you carry on a normal conversation.
6. Text, text, text your husband
Finally, here's one you can do right now–even if he's not home! Text him about anything–song lyrics, memories of fun times you've had, what you're wearing, what you're thinking about. You don't have to make it too graphic in case you're worried about someone else seeing, but you can use your secret code phrase. Or just say something like, "Thanks for making me sleep like a baby! I may need some help drifting off tonight, too."
Men love to feel that we're thinking of them and that we want them. It's often easier for wives to say, "I love you" than it is for them to say, "I want you." But guys want to hear both!
So try some of these, and you won't just be a happy wife. You'll be the happy wife of a happy hubby!
Want more ideas of how to flirt? Read Sheila's complete list, 16 Ways to Flirt with your Husband. And don't forget the best Father's Day gift you can give your husband–31 Days to Great Sex. It's only $5!
##
JOIN THE 1,000,000 MEMBER CHALLENGE: If you haven't already done it, what are you waiting for? Join the club! It takes only a few seconds and, of course, is free.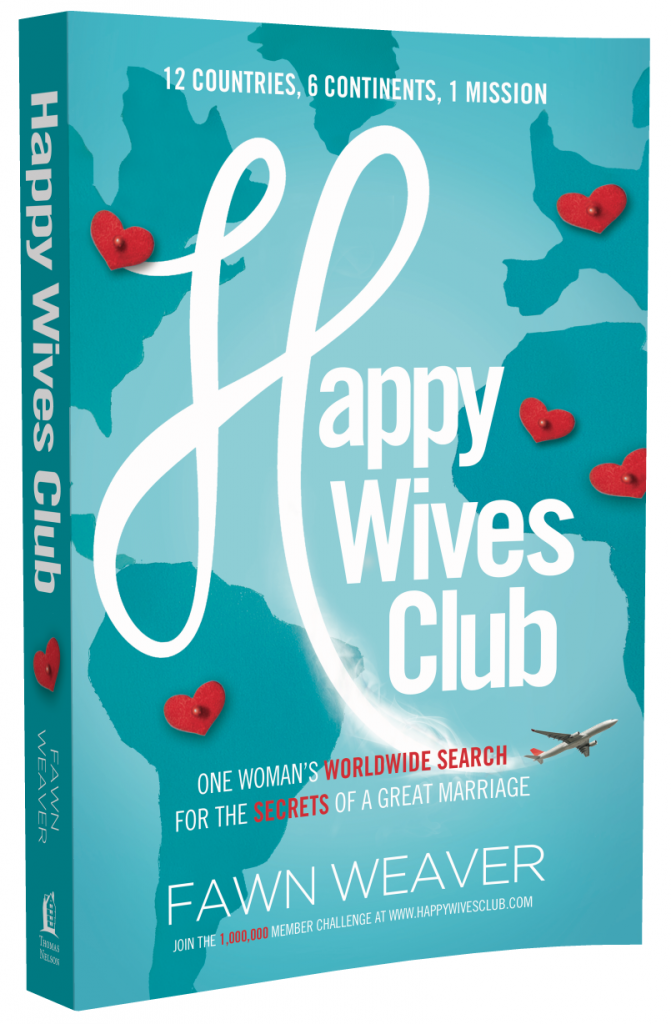 THE BOOK: It's been described as, "Like Eat, Pray, Love but not down on marriage." Make sure to check out the Happy Wives Club book.  I had the great honor of traveling to 12 countries on 6 continents, interviewing couples happily married 25 years or more, with 1 mission only: to find out what makes marriages happy…and keeps them that way.  It's a marriage book line none other.