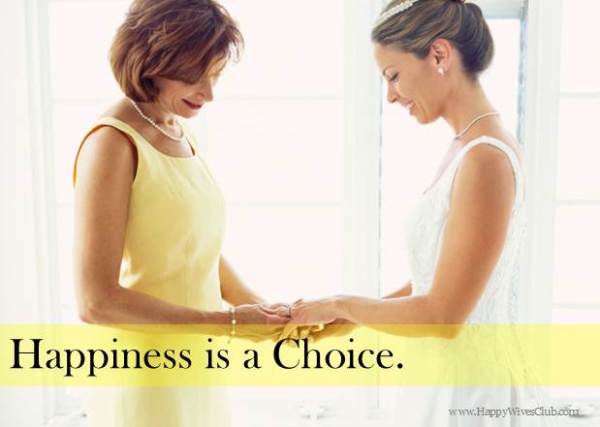 The Best Marriage Advice I Ever Got
This weekend I had the pleasure of going to a fantastic engagement party for a wonderful couple.  As is probably customary with engagement parties (not sure, I think this was my first), many family members got on the mike and gave the newly engaged couple advice.  While looking at the bliss in their eyes throughout the night, I kept thinking, "Please hold on to that.  Please hold on to that and don't let anyone take it away from you."
Early the next morning they were on my mind so I sent them a note sharing the best advice Keith and I have received since getting married eight years ago.  It has carried us through every day of our marriage and what an awesome marriage this has been and continues to be!
When the Club was first launched, this was one of the first blog posts I wrote and although I've never posted the same information twice, I thought this would be a great time to share with the thousands of new readers the best piece of advice I've received about marriage and the one piece of advice I always give.  
Until tomorrow…make it a great day! 

Reprint from February 21, 2010:
I recently received an email from Kristi, a new member to our club, "I wanted to let you know how encouraging your website is! I am a newlywed who has been married for a month, and it has been the best month of my life. I absolutely love marriage and my husband, and I know it will continue to get better with time. I am amazed by the number of women at work and in other places who have told me how difficult marriage is and how "the first year is the worst." I am determined to remain a happy wife and to avoid falling into the trap of negativity towards my husband. Thank you for showing me I am not alone!"  
This note articulated exactly how I felt the first few years of my marriage.  Not long after Keith and I first said "I do" we were confronted by negative comments about marriage everywhere we turned.  I was dumbfounded by the number of friends, family members and casual acquaintances who would make comments with regard to how difficult marriage is and how once the "honeymoon phase" ends we will need to face the realities of marriage.  We heard about everything from the 'first year blues' to the 'seven year itch.'  It was incredibly rare to hear someone speak encouraging words to us about lifelong love and marriage.  It was even rarer to hear the words "Happiness" and marriage used in the same sentence.  But there was at least one time I can remember and that conversation has remained with me for all our married years.
A few months after we were married, Keith and I were at a couples retreat called Dayspring.  After one of the sessions, we were riding in the crowded elevator back to our hotel room.  As usual, Keith's arms were wrapped around my shoulders and my head was buried into his chest.  One of the women on the ride observing our affection began doing what so many had done before her, "Hold on to that.  It won't last long…"  Before she could even finish her less-than-positive statement, a woman by the name of Pat Ashley added her two cents: "Happiness is a choice.  My husband and I have been married 29 years and we have chosen to be happy.  Every morning when we wake up we choose to enjoy our day with each other.  We choose to be happy."  With that, she looked Keith and I square in the eyes and said, "Choose to be happy and it will last."
Her words were heaven sent.  They were like pouring rain on the Mohave Desert.  They gave us hope that in spite of all the negative comments so often heard, there were those who still believed in the power of marriage and enjoying life as a couple until 'death do us part'.  We determined that day in spite of all the negative connotations associated with marriage we would choose to be happy and to enjoy every moment of our life together.  It is a choice.  We made that choice and we continue to make it each and every day.
What you and I consider happiness may vary greatly.  But what we have in common is we both know what happiness means to us.  Have you made the choice to be happy in your marriage?  To enjoy every moment of your limited time together?  If not, you don't know what you're missing.  Happiness is a choice – so choose it!
COMMENTS: With so many Happy Wives Club members already actively engaged on our Facebook Community page, what better place to share your thoughts? Join me there and let's continue the conversation.
JOIN US: If you're happily married, join the club.  It takes only a few seconds and is FREE!
Fawn Weaver is the USA Today and New York Times bestselling author of
Happy Wives Club: One Woman's Worldwide Search for the Secrets of a Great Marriage
, adopting the same name as the Club she founded in 2010. The Happy Wives Club community has grown to include more than 1 million women in over 110 countries around the world. She's an investor in real estate, tech sector and lifestyle brands. When she's not writing or working, she's happily doting over her husband of twelve years, Keith (and sometimes manages to do all three simultaneously).
Latest posts by Fawn Weaver (see all)
Related Posts
4
By
Fawn WeaverFawn Weaver
November 12, 2017
Top 5 Regrets From the Dying: An Inspirational Article For Us All
43
By
Fawn WeaverFawn Weaver
October 19, 2017
How to Protect Your Marriage During Challenging Times
35
By
Fawn WeaverFawn Weaver
September 16, 2017
5 Unique Ways to Make Your Man Feel Special in 5 Minutes or Less
Recent Posts
By
Fawn Weaver
November 12, 2017
Top 5 Regrets From the Dying: An Inspirational Article For Us All
By
Fawn Weaver
October 19, 2017
How to Protect Your Marriage During Challenging Times
By
Fawn Weaver
September 16, 2017
5 Unique Ways to Make Your Man Feel Special in 5 Minutes or Less