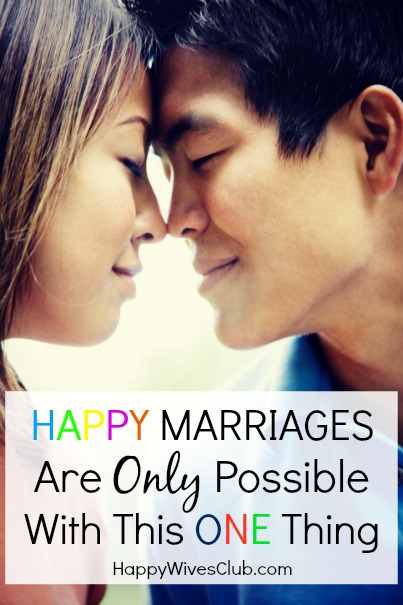 Happy Marriages Are Only Possible With This One Thing
You probably already know this but it doesn't take much to inspire me.  If you were to ask my husband, friends or family, they'd all tell you (likely while chuckling at the very thought of it) I'm quite easily inspired.  
I look for the beauty all around me; in people, trees, flowers, the rising and setting of the sun and anything else I encounter in the world.  I'm also inspired greatly by you.
Emails I receive from many of you daily (even if I can no longer reply to them all) continue to keep the fire burning and inspire me to do better and to be better.  
Then there are times when I'm inspired by the least likely suspect: People who leave rude, vulgar or unkind comments. 
It might seem odd to be inspired by those who come across as incredibly rude or those who leave unkind and vulgar comments, but that is exactly what inspired today's post.  A few days ago, I received this comment from someone clearly not a part of this club and just passing through:
"You ladies are only lying to yourself. LOL. Stepford Wives over here. Keep swallowing all that $%@! pretty soon it won't smell so bad, since you'll be drowning in it…" (I've taken the liberty of replacing the profanity in her comments with characters instead.)
It wasn't for a couple days before I saw the comment but chose to respond in spite of the attacking nature of it.
"Sorry you're a Stepford Wife. I can't join you in that, however, because that simply isn't my life. I do, however, love being married and adore my husband to pieces. You and I just have two very different lives…and that's okay. That's what makes the world go round. Wishing you the best!"
Her response to that comment: "Right so happy that you spend all your time online bragging and posting a response to everyone on here…not buying your $%@!. Get a life. Anyways I gotta get ready to go to the park with my kid. Marriage is awesome and sometimes we want to run for the hills….However people who act like things are perfect are the ones living in denial…much like you. I stay clear of people like you who present an image and feel the need to get fulfillment through social media. Desperate if you ask me…but then again I'm a realist. Tata stepford wife!"
My second and final response to her shared something I believe greatly and every bit of science and research has supported: Happy marriages are only possible if both spouses make a moment-by-moment choice to be happy.  Happiness, no matter how we slice, is a choice.  Couples who are genuinely happy make a decision to love, honor, cherish, respect and be grateful for each other daily.  These are their personal decisions and they are rewarded handsomely for them.
It's that simple.  And yet incredibly difficult for many.
I then closed my response with something I believe to be worth repeating here: "I do not believe perfection in marriage exists. It can't because it involves two imperfect people. But there are happily married couples all over the world and I've traveled to 6 continents to meet and interview them. Perfect they are not. In love and happy after decades and decades of marriage…they most certainly are.  Wishing you the best and so happy we can agree that marriage is awesome (and never perfect)."
Marriage cannot and never will be perfect but you have the power to make it perfect for you…and just flat out amazing!  You have the power to create the marriage of your dreams each and every waking moment of your day.  I'm enjoying my journey.  What about you?
Until tomorrow…make it a great day!

JOIN THE 1,000,000 MEMBER CHALLENGE: If you haven't already done it, what are you waiting for? Join the club! It takes only a few seconds and, of course, is free.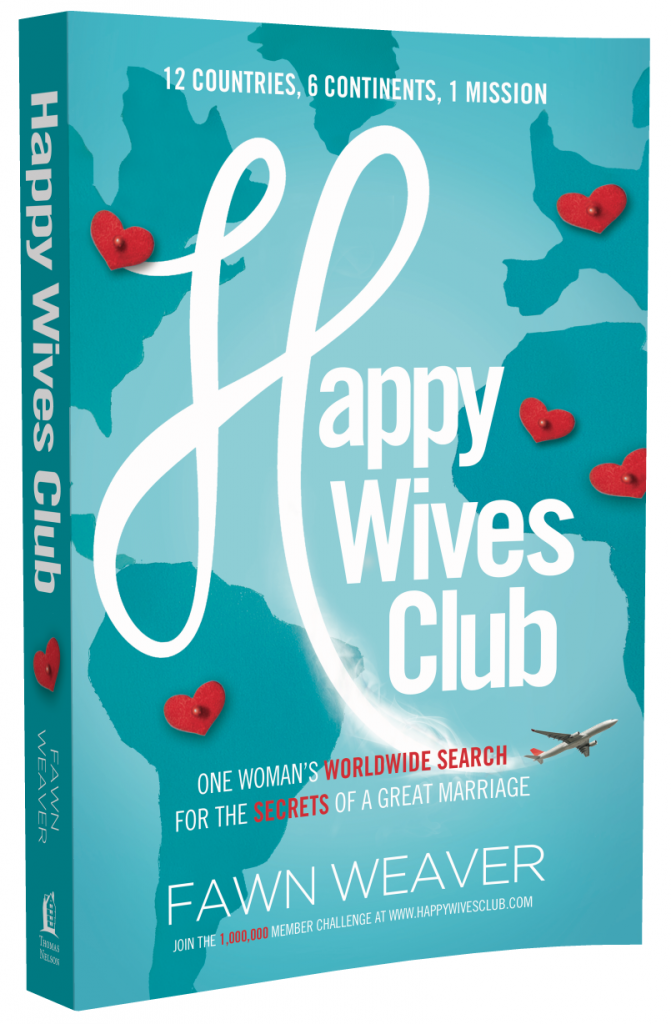 THE NEW YORK TIMES® BEST-SELLING BOOK: It's been described as, "Like Eat, Pray, Love but not down on marriage." Make sure to check out the Happy Wives Club book.  I had the great honor of traveling to 12 countries on 6 continents, interviewing couples happily married 25 years or more, with 1 mission only: to find out what makes marriages happy…and keeps them that way.  It's a marriage book like none other.  Guaranteed.
Fawn Weaver is the USA Today and New York Times bestselling author of
Happy Wives Club: One Woman's Worldwide Search for the Secrets of a Great Marriage
, adopting the same name as the Club she founded in 2010. The Happy Wives Club community has grown to include more than 1 million women in over 110 countries around the world. She's an investor in real estate, tech sector and lifestyle brands. When she's not writing or working, she's happily doting over her husband of twelve years, Keith (and sometimes manages to do all three simultaneously).
Latest posts by Fawn Weaver (see all)
Related Posts
4
By
Fawn WeaverFawn Weaver
November 12, 2017
Top 5 Regrets From the Dying: An Inspirational Article For Us All
43
By
Fawn WeaverFawn Weaver
October 19, 2017
How to Protect Your Marriage During Challenging Times
35
By
Fawn WeaverFawn Weaver
September 16, 2017
5 Unique Ways to Make Your Man Feel Special in 5 Minutes or Less
Recent Posts
By
Fawn Weaver
November 12, 2017
Top 5 Regrets From the Dying: An Inspirational Article For Us All
By
Fawn Weaver
October 19, 2017
How to Protect Your Marriage During Challenging Times
By
Fawn Weaver
September 16, 2017
5 Unique Ways to Make Your Man Feel Special in 5 Minutes or Less