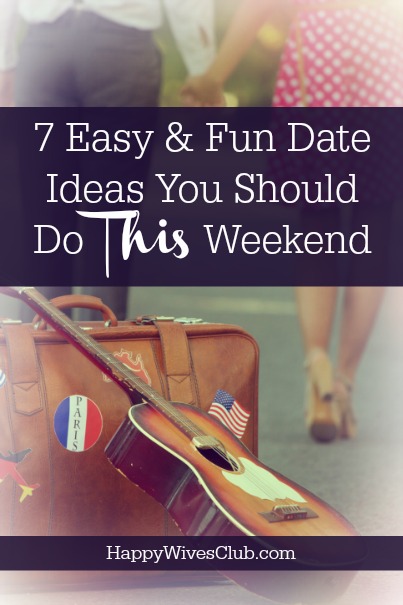 7 Easy & Fun Date Ideas You Should Do This Weekend
Looking for something great to do this weekend?  If you have kids, call the babysitter or drop them off at grandma's house and enjoy one of these easy and fun date ideas.
1. Play a Game of Strip Monopoly
This is the one time when you won't mind losing and neither will your spouse!  When you land in jail, there's no need to pay or roll to get out.  And that pesky little "get out of jail free" card that never seems to come up until after you've paid to get out of jail no longer matters. 
Just take off an article of clothing and that will provide you jail freedom.  Land on your partner's property with three hotels?  Don't claim bankruptcy, just remove an article of clothing per hotel.  Make up the rules at the start of the game and just make sure they include taking off enough clothes that you'll both be naked by the end of the game.
2. Go on a Restaurant Tour
Don't settle for a dinner date at one restaurant, make a day of it.  Map out five new restaurants you've been dying to try and then go to each one.  Have an appetizer at the first restaurant and then walk or drive to the next one. 
Have a second appetizer there before continuing on to another restaurant for your main course.  At the fourth restaurant, enjoy dessert and then go to a final restaurant for some after dinner drinks. (If there's a band playing at your last location, even better!)
3. Explore Your Own Town
How many times have you passed that museum as you drove around town and not stopped?  You probably have fine art right in your backyard and don't even know it.  What about a Japanese garden nearby?  Explore the sites of your own city and you just might be surprised to learn how cool it is to be right where you live.
4. Couples Chopped Challenge
Love the Food Network show, Chopped?  Yeah, my husband and I do too.  Look in your cabinets, fridge and freezer and create a mystery basket with four ingredients.  Trade baskets and then get to cooking.  Each is charged with creating the best tasting dish possible using all four of the ingredients in their basket.  (Don't have any baskets?  Improvise.)  Then judge each other's dishes based on taste and presentation.  And then enjoy a good laugh as you sit down to a meal of your own concoctions.
5. Create Your Own At-Home Book Club
How often do you and your spouse read a book together?  Do you like fiction?  Does he like nonfiction?  Does he like sci-fi while you like romance?  What about finding a book you both will love?  GoodReads gives 18 great suggestions and you can see their reviews here.  And another book I believe would have made their list had it been out when it was compiled

is the Happy Wives Club.   And don't let the name fool you.  Men are loving this book just as much as women.
6. Take a Weekend Trip to Another Country (no passport required)
Is there a place you've both been dying to visit?  Don't wait until you have the time or money to travel to the other side of the world, find your little piece of Italy, France or China right in your home town.  This one will take a bit of research but you'll be surprised to know how many restaurants and sites are right in your background that are replicates of landmarks from other countries – possibly even ones you want to visit.  Looking to visit Florence, Italy, perhaps?  Go on Yelp.com and look for the restaurant in your area that is the most authentic.  Then call and talk to the owner and let them know you're looking to recreate a Florence weekend in your own town.  Go into the restaurant when you know they'll be there and ask them to point you to every local site that reminds them of home.
7. Become a Connoisseur
Ever wonder what people are doing when they're sniffing or swirling their wine around in the glass, looking to see if it's got "legs"?  Well, wonder no more.  Go into your local wine bar and tell the sommelier you want to know everything there is to know about wine. (Be prepared to be there for some time because if you ask a sommelier that, they'll be bringing you wine for hours!)  Have no interest in wine?  No problem.  Think about something you both are interested in learning about and set out to become a connoisseur of that.
Looking for more ideas you don't see here?  Maybe some stay-at-home date night ideas?
Until tomorrow…make it a great day!

JOIN THE 1,000,000 MEMBER CHALLENGE: If you haven't already done it, what are you waiting for? Join the club! It takes only a few seconds and, of course, is free.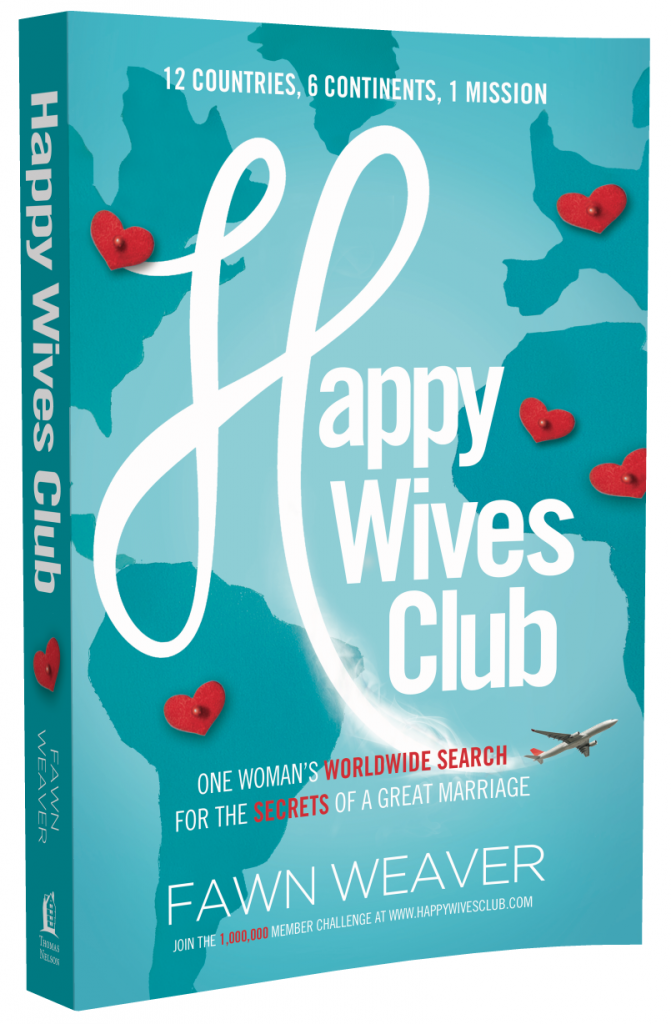 THE NEW YORK TIMES® BEST-SELLING BOOK: It's been described as, "Like Eat, Pray, Love but not down on marriage." Make sure to check out the Happy Wives Club book.  I had the great honor of traveling to 12 countries on 6 continents, interviewing couples happily married 25 years or more, with 1 mission only: to find out what makes marriages happy…and keeps them that way.  It's a marriage book like none other.  Guaranteed.
Fawn Weaver is the USA Today and New York Times bestselling author of
Happy Wives Club: One Woman's Worldwide Search for the Secrets of a Great Marriage
, adopting the same name as the Club she founded in 2010. The Happy Wives Club community has grown to include more than 1 million women in over 110 countries around the world. She's an investor in real estate, tech sector and lifestyle brands. When she's not writing or working, she's happily doting over her husband of twelve years, Keith (and sometimes manages to do all three simultaneously).
Latest posts by Fawn Weaver (see all)
Related Posts
4
By
Fawn WeaverFawn Weaver
November 12, 2017
Top 5 Regrets From the Dying: An Inspirational Article For Us All
43
By
Fawn WeaverFawn Weaver
October 19, 2017
How to Protect Your Marriage During Challenging Times
35
By
Fawn WeaverFawn Weaver
September 16, 2017
5 Unique Ways to Make Your Man Feel Special in 5 Minutes or Less
Recent Posts
By
Fawn Weaver
November 12, 2017
Top 5 Regrets From the Dying: An Inspirational Article For Us All
By
Fawn Weaver
October 19, 2017
How to Protect Your Marriage During Challenging Times
By
Fawn Weaver
September 16, 2017
5 Unique Ways to Make Your Man Feel Special in 5 Minutes or Less