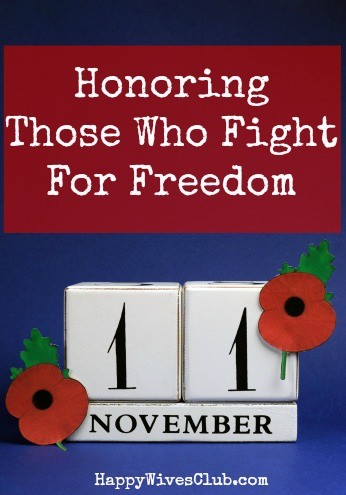 November 11 – Honoring Those Who Fight for Freedom
Ever wonder why we observe a time of remembrance on November 11th? Where did the idea of wearing a red poppy come from?
In Flanders Fields
During the Great War – 1914-1918 – a young Canadian surgeon, Lieutenant Colonel John MacCrae, experienced a horrific battle in northern France, and the death of a friend during the 2nd Battle of Ypres.
The battle and his experience prompted him to write a poem – In Flanders Fields.
The poem is about poppies – blowing and growing on a battlefield. It's about the gift of freedom from those who fight.
On a sunny day in October I had the opportunity to sit and ponder in the memorial garden in the birth-place of Dr. McCrae in Guelph, Ontario, Canada.
November 11, 1918, Armistice Day, is considered to be the end of World War 1, or at least when an armistice was signed between Germany and the Allied countries.
That's why November 11th has been chosen as a day to remember those who have fought – and still fight for freedom. 
All those husbands and wives – giving, living and fighting for freedom.
In the USA, November 11th is called Veterans Day and honors the service of all veterans. In Canada and the Commonwealth countries it's called Remembrance Day. Other countries like New Zealand, France, and Belgium refer to November 11th as Armistice Day.
As a happy and thankful wife, how will you observe this November 11th?
A happy marriage involves a husband and wife who can talk about the present, the past and the future. Use this opportunity to build an understanding of those in your past and present who are veterans. Take the time to tell each other the stories from your history…
On November 11th invite your husband to reflect and give honor to those who have and are fighting.
If you're anywhere close to Guelph, Ontario – stop at to John McCrae's birthplace. There's a house to tour, and a garden where remembrance activities will be celebrated. Across the street there's a lovely river and park.
In the USA on November 11th you can enjoy any Federal Park - for free! Take a walk – see some sights.
Also in the USA, there are Veterans Day ceremonies in many cities. Here's a map to see the one close to you. 
In Canada – visit one of the War Memorials.
In the UK – see if there's a war memorial close to you.
Spend some time with your husband giving thanks.
Are there celebrations for November 11th in your area?
Is there a veteran in your family – someone serving right now?
Leave a comment!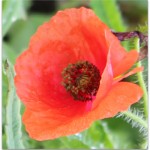 Lori Ferguson is a writer with a passion to encourage. She's a Christ follower, wife of 30 years, and mom to grown kids. You can find her online at
EncourageYourSpouse.com
where she blogs somewhat regularly about encouragement in marriage. Lori and her husband work with couples who lead - in business, ministry & non-profit. Check out
LeadershipCouples.com
for more information.
Latest posts by Lori Ferguson (see all)
Related Posts
Recent Posts
By
Fawn Weaver
November 12, 2017
Top 5 Regrets From the Dying: An Inspirational Article For Us All
By
Fawn Weaver
October 19, 2017
How to Protect Your Marriage During Challenging Times
By
Fawn Weaver
September 16, 2017
5 Unique Ways to Make Your Man Feel Special in 5 Minutes or Less