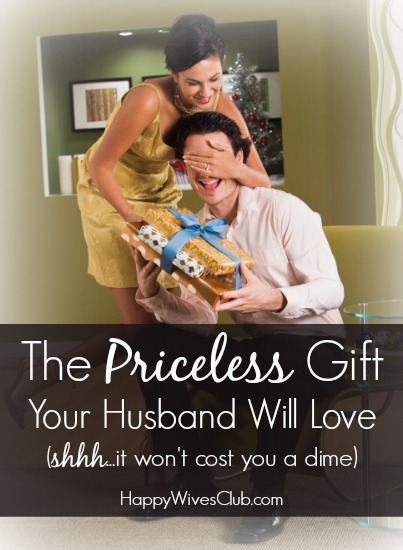 The Priceless Gift Your Husband Will Love (that won't cost you a dime)
This priceless gift for your husband will make him smile from ear-to-ear.  And did I mention the cost begins with a "z" and rhymes with hero?
I love surprising my husband with unique and low (or no) cost gifts.  So when I met Gail Roddy in Minneapolis last month, and she told me about this cool thing she was doing for her anniversary, I asked if she'd be willing to also share it with our entire community.
She said yes.
Until Monday…make it a great weekend!

___________
Oftentimes, it can be a challenge figuring out ways to celebrate our husbands. (They have the same challenge, I'm sure!)  
When I shared with Fawn something special I did for my husband, Bill, she asked if I'd also share it with each of you.
Bill and I celebrated our 24th wedding anniversary last month.  We've never been big on exchanging purchased gifts. (In the early years we had very little money anyway!)  This year, I wanted to create and share something memorable and priceless.
I designed a 10-Day Countdown To Our Anniversary.  Each of the nine nights leading up to our anniversary, I wrote and posted a brief and loving letter on his Facebook wall that reflected my thoughts about his wonderful character, such as:
the man who makes me so happy
his wedding day surprise behavior
supporter of my talents
businessman
father figure/mentor to hundreds of at-risk young men.
(If you'd prefer a more private way to do this, rather than on Facebook, you can surprise him with one letter a day at the most opportune time and place.)
No need to wait until your anniversary either.  You can do this any time of the year – even now!  You also don't have to write and post for 10 days. You could do 7, 5, or even 3 days. Each day, you write a short message to your man and post it on his Facebook timeline. If he has no Facebook page, post it in an e-mail or text message. A wonderful extra touch is to include a favorite picture of him!
You're not a writer?  You don't have to be. This is written from your heart. The heart has no shame about its writing skills. It just speaks its truth. His heart will resonate.
To get you started, I offer you the use of my beginning and ending. Use the exact words, if you'd like, or change them according to your heart's song.
Here's how I began each letter:
"In 9 (8, 7,6, etc.) Sunsets we will celebrate The Day We Were Wed
I shall tenderly count down the days ahead…"
The rest of my text also continued as poetry. I didn't intend to create poetry.  But a short poem created itself from my fond reminiscence of my man and our marriage.
Each of my letters ended with:
"And so ends the Fourth (Fifth, Sixth, etc) Night
Of these letters of longing and love from Your Wife…"
Have FUN with your intro whether you use mine or you create one!
Next, write what you are thankful for about YOUR mate. No, no, it does not have to be poetry.  A single sentence from your heart is worth more to your man than all the brilliant poetry ever created. Trust me.
You could praise him about his skills as:
father
lover
military service
volunteer passion
provider
protector
teacher
friend
I'm sure your husband's list of skills and attributes could go on and on!
Bill was thrilled and touched.  Each night he was more excited than the previous night, anticipating the next heart-felt letter from me.
This simple gift is special because it is completely from the heart (it's also easy to do – and costs you nothing).  Why not design a similar anniversary (or birthday) commemoration your husband will forever treasure?  Remember, you needn't write 10 days.  A series of 7 or 5 or even 3 is great too.  Just do it in such a way that he'll anticipate each day more and more.
It's your heart that matters to him.  It's his life's inspiration, in more ways than one…
Peace and Joy Forever,
 Gail
##
JOIN THE 1,000,000 MEMBER CHALLENGE: If you haven't already done it, what are you waiting for? Join the club! It takes only a few seconds and, of course, is free.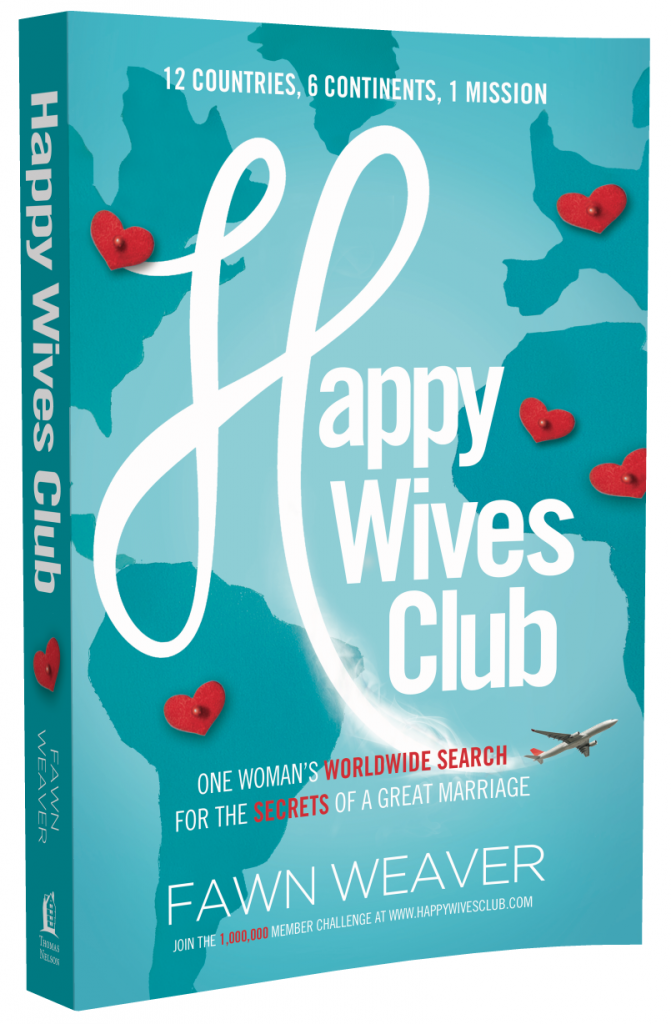 THE NEW YORK TIMES® BEST-SELLING BOOK: It's been described as, "Like Eat, Pray, Love but not down on marriage." Make sure to check out the Happy Wives Club book.  I had the great honor of traveling to 12 countries on 6 continents, interviewing couples happily married 25 years or more, with 1 mission only: to find out what makes marriages happy…and keeps them that way.  It's a marriage book line none other.  Guaranteed.
While blogging about marvelous marriage, supportive sisterhood, and healing health at
Gailroddy.com
, Gail also nurtures her mind, body, and soul cherishing husband Bill, vegan cooking, growing gorgeous irises, and caring for Mom.
Latest posts by Gail Roddy (see all)
Related Posts
Recent Posts
By
Fawn Weaver
November 12, 2017
Top 5 Regrets From the Dying: An Inspirational Article For Us All
By
Fawn Weaver
October 19, 2017
How to Protect Your Marriage During Challenging Times
By
Fawn Weaver
September 16, 2017
5 Unique Ways to Make Your Man Feel Special in 5 Minutes or Less