For our 6th wedding anniversary we planned a mini-getaway driving from Miami to Boca Raton, Florida for a little Anniversary Romance. Here is how we did it:
We both have big projects going on at work and didn't want to take a whole week off. We decided to do a short weekend away to make it easy to celebrate without embarking on a complicated trip.
Checking in isn't just for airlines! Check in with each other – especially when planning a trip. What's going on outside of home? Is there a big work project on his mind? Do you have a deadline coming up. Trips are no fun if you are worried about other stuff.
We looked at several luxury hotels and then looked for specials – we knew we wanted to feel pampered and special and could spend a little more since we were only booking for one night. We found a great deal at the Boca Resort – late checkout, 15% off spa services, breakfast buffet all included in the room price.
Breakfast for two could easily have been $70.00. Having it included in the room rate is a huge deal and well worth the extra minutes on checking the hotel website to see what is available. *Always* check the actual hotel website for last minute deals and weekend packages.
As we were planning this particular weekend the new Star Trek movie was just coming out. On our way to Boca there was a huge Imax 3D Theater which was the perfect place for these two Sci-Fi Sweethearts to start the day.
Look around – what is close by that could add fun or adventure to your trip? Don't we all just miss what is in our own backyard sometimes?
Do not over-schedule. I repeat – do not over-schedule. I can spot an over-scheduler a mile away because I totally used to be one! Eat breakfast at 9am, Massages at 11, lunch at 1pm, Tour at 2:30….whenever you get tired just *reading* the plan for the day – it is a huge red flag, You have over-scheduled and if you are going to have a good time, you are going to have to stop that. On Saturday the only scheduled item was the movie, on Sunday a couples massage everything else we did organically and followed our moods and inspirations. Twice we went on walks through the grounds of the hotel – they were not only visually beautiful, but sweet moments of just us, talking and sharing and smiling and laughing. Personally, those are my favorite kind!
Vacations, even mini-ones should include a feeling of calm – whenever you are feeling rushed, stop, delete something from the plan, schedule free time, and let the place where you are and the moment you are experiencing surprise you.
Pack lingerie or something equally scandalous that will surprise your husband. It's a romantic weekend which means we up the romance quotient in whatever way is romantic *to you* and *to him.* It could be surprising him with his favorite candy bar or in my case, with a little science fiction movie magic but regardless, pack lingerie – especially if you don't usually wear it at home.
Romance is whatever we make it. For some it's waking up late, for others it is starting early. Whatever romance means to you, think about how to include it. Then prepare, pack, and surprise.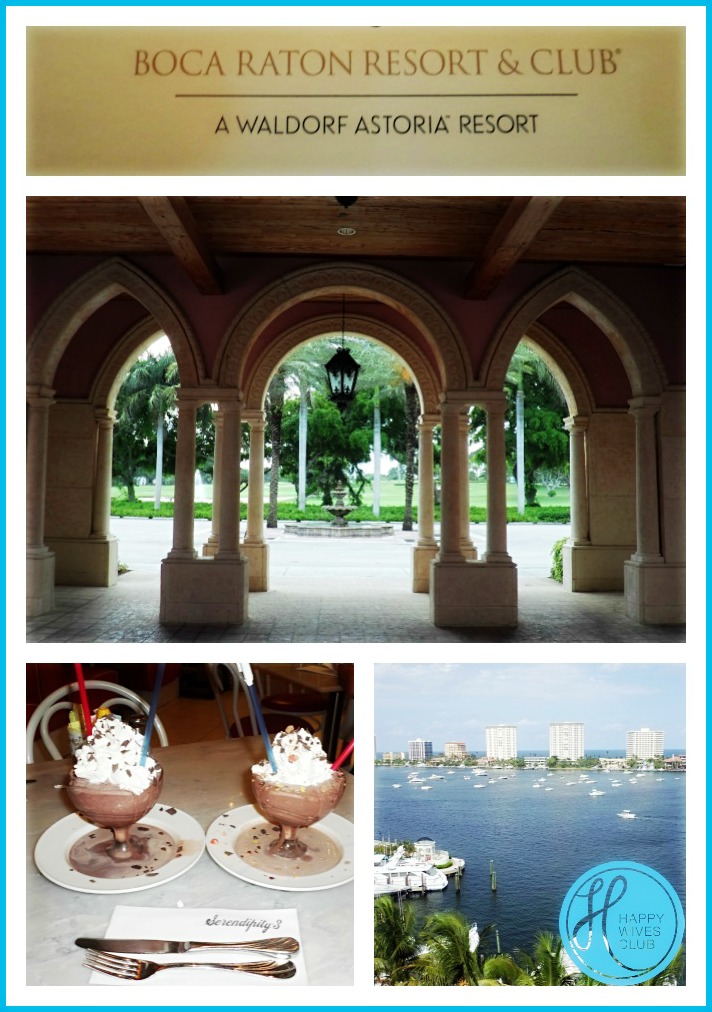 What is your favorite memory from a weekend getaway? Please share in the comments.