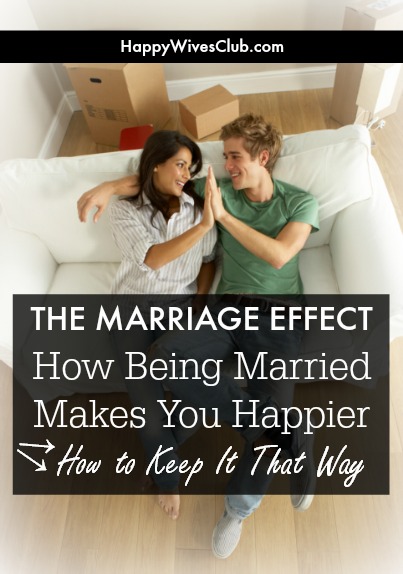 Create the life you love with the love of your life.  That's the tagline of one of my favorite marriage blogs, ModernMarried.com.
Life coach, Maggie Reyes, is the founder and main writer on Modern Married and I'm always tickled pink when she hops over to Happy Wives Club to share some of her boundless energy.
I know you love her as much as I do because some of the most popular posts on this site -like this one shared 245,000 times and counting- were written by Maggie.  
First she taught us about a daily vitamin, Vitamin F2, for our marriages and now she's teaching us a slightly different version of the standard "Double D."
Until Monday…make it a great weekend!

_____________
We love a little research here at the Happy Wives Club and here is the scoop – study after study shows that being married not only results in more frequent and better quality sexual experiences, it also helps us sleep better and have significantly better mental and physical health.
That doesn't mean marriage can't be hard sometimes. A good marriage makes you happier but a bad marriage, as we all know, can have an equally profound negative effect on different areas of your life.
This is one of the reasons we celebrate, encourage and model what happy marriages look like. Because we don't just want you to become a member of the club. We want you to remain a member for years to come.
If you are wondering how marriage makes you happier, beyond the obvious things we know and see every day, here is one fun side-effect of marriage:
Holding your husband's hand relieves pain.
A study at the University of Virginia studied brain scans that showed that wives holding their husband's hand reduced the appearance of stress and had calmed the same regions of the brain that an analgesic drug does (think Tylenol or Advil).
Great excuse to hold hands right now, right?
Overall, being married still has a huge impact on your happiness.
I know you can feel that every day, but scientifically, studies also show that for the average person, the quality of their marriage is the factor with the second highest correlation with their life satisfaction (behind genetics) – so finding ways to be happy in your marriage will affect your entire life.
Want to stay married and stay happy?
Go Double D: Date Nights & Deep Conversations
These two simple things will increase both your happiness levels and your marriage satisfaction.
It has been proven over and over again that couples that have new experiences together release the same chemicals in their bodies they had when they were dating – bringing back that newlywed feeling.
This does not have to be complicated. Even if it's just going to the new burger place around the corner, trying new things will gradually increase both your set point for happiness and your level of satisfaction in your marriage.
Think of easy, doable things as simple as going to a different grocery store or driving back home a different way – whatever you ARE doing right now, see how you can tweak it to add some novelty to it. And I always recommend starting small vs. not starting at all.
Having deep conversations is also important because time after time we see that couples that have intimate knowledge of each other's lives feel happier, more connected and stay married.
The latest research is not only about couples, but in general – small talk was compared to deep intimate conversations and people who engaged in the deeper conversations reported much higher levels of happiness.
YOUR TURN: Have you noticed a great side-effect of marriage in your life that you didn't expect? Share in the comments on our Facebook community page where thousands of women connect with each other daily.
##
JOIN THE 1,000,000 MEMBER CHALLENGE: We've already surpassed this number…but let's just keep going! If you haven't already done it, what are you waiting for? Join the club! It takes only a few seconds and, of course, is free.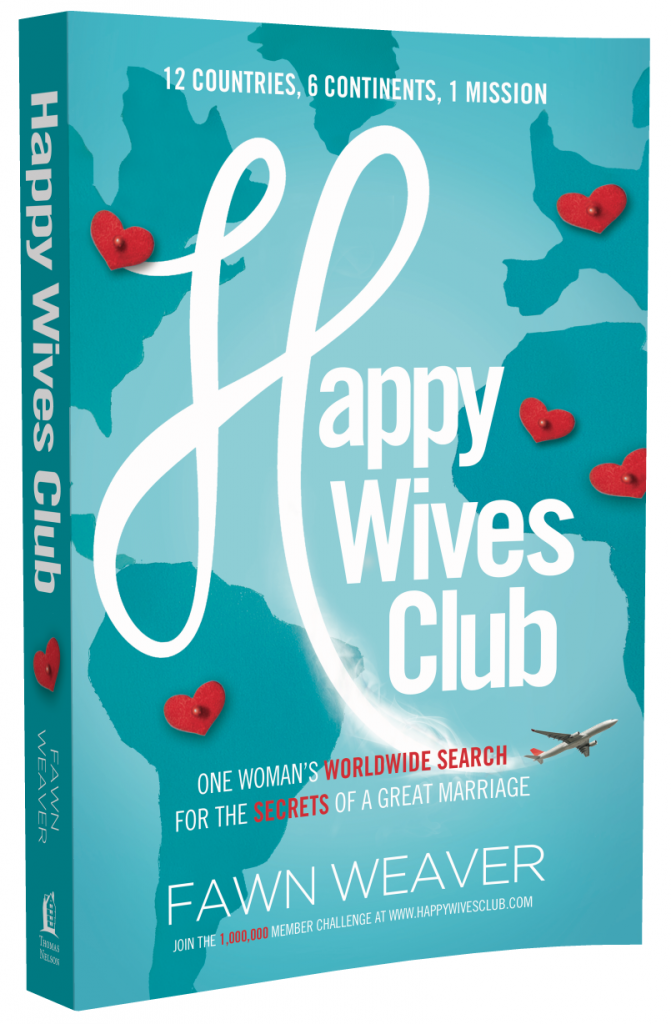 THE NEW YORK TIMES® BEST-SELLING BOOK: It's been described as, "Like Eat, Pray, Love but not down on marriage." Make sure to check out the Happy Wives Club book.  I had the great honor of traveling to 12 countries on 6 continents, interviewing couples happily married 25 years or more, with 1 mission only: to find out what makes marriages happy…and keeps them that way.  It's a marriage book line none other.  Guaranteed.