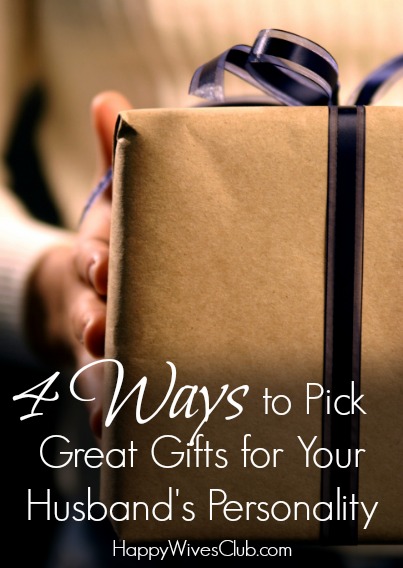 I've long been fascinated with personality traits.  So much of what we do, how we react to certain situations, were based on predispositions.
When I was young, I'd hear, "She's got a whole lot of personality!"  That was to say, I was strong-willed, hard headed and liked being right.
Some traits are learned.  Others are innate.
Taking various personality tests helped me understand how I was wired and how to build upon my strengths while improving my weaknesses.
What I love about this post and what Cheri Gregory does is she studies personalities for a living and tells us how to use that information to create and live the life we desire most.
And in this post, based on The Four Temperaments (take free quiz here), she shows you how to choose great gifts for your husband's personality.
Until tomorrow…make it a great one!

____________
As newlyweds, Daniel and I made a point to relax together on the couch each evening.
While we caught up on each other's day, I'd rub his neck, and he'd give me a foot massage.
One day about six months into our marriage, Daniel stopped mid-sentence, got a quizzical look on his face, and asked, "Do you prefer foot massages or neck rubs?"
"Neck rubs," I responded, confused.
Then the light bulb went on.
I asked him, "Which do you prefer?"
Sure enough! 
"Foot massages," he replied.
Armed with new knowledge, we switched: I started giving him foot massages, and he started giving me neck rubs.
We were happier on two levels.
As receivers, we were now getting what we most wanted. And as givers, we knew for certain that what we were giving was greatly valued.
Making the Personality Connection
Selecting Christmas gifts that match your husband's personality type can give this same mutual satisfaction.
Gifts that connect with your husband's personality goals and emotional needs are likely to be received as highly practical. And on a deeper level, they demonstrate your understanding and respect of who he is as a person.
Here are some quick guidelines and ideas to get started:
Sanguine: the Popular Personality
Goal:  Fun
Needs:  Attention and Approval
Gift Ideas: 
Comedy DVDs to watch and laugh at together;

Invitation for a "Mystery Trip" together (to a fun destination);

A ridiculous gag gift.
Melancholy: the Perfect Personality
Goal:  Perfection
Needs:  Sensitivity and Order
Gift Ideas: 
Organizational device for some area of disorder in the house;

"Quiet Coupons" he can use when he needs silence and solitude;

A book that combines key interests (i.e. the effect of music on the brain)
Choleric: the Powerful Personality
Goal:  Control
Needs:  Achievement and Appreciation
Gift Ideas: 
The latest does-it-all gadget;

An engraved pen and pencil set (for making and checking items off lists);

A customized World's Best Husband award
Phlegmatic: the Peaceful Personality
Goal: Peace
Needs: Self-Worth and Comfort
Gift Ideas: 
A cushy beanbag chair or comfortable blanket for chillaxing;

A CD of a favorite musician or genre of music;

Coupons for "Movie Night" at home (complete with his favorite home-made snacks).
The One-Size-Fits-All Gift  
Write, print, and frame a list of things you love about your man.
If he's Sanguine, be sure to include the ways he makes you smile and laugh.
If he's Melancholy, list how he makes your life better.
For a Choleric, focus on all he does for you.
And for a Phlegmatic, note the ways he keeps you on an even keel. 
Personality Resources
Free eBook: Top 10 Priceless Gifts for Each PURSE-onality that Don't Cost a Dime
Videos: "You've Got PURSE-onality!"
Audio: 

De-LIGHT-full Giving in a Weighty World
What ideas would you add to these lists?
##
JOIN THE 1,000,000 MEMBER CHALLENGE: If you haven't already done it, what are you waiting for? Join the club! It takes only a few seconds and, of course, is free.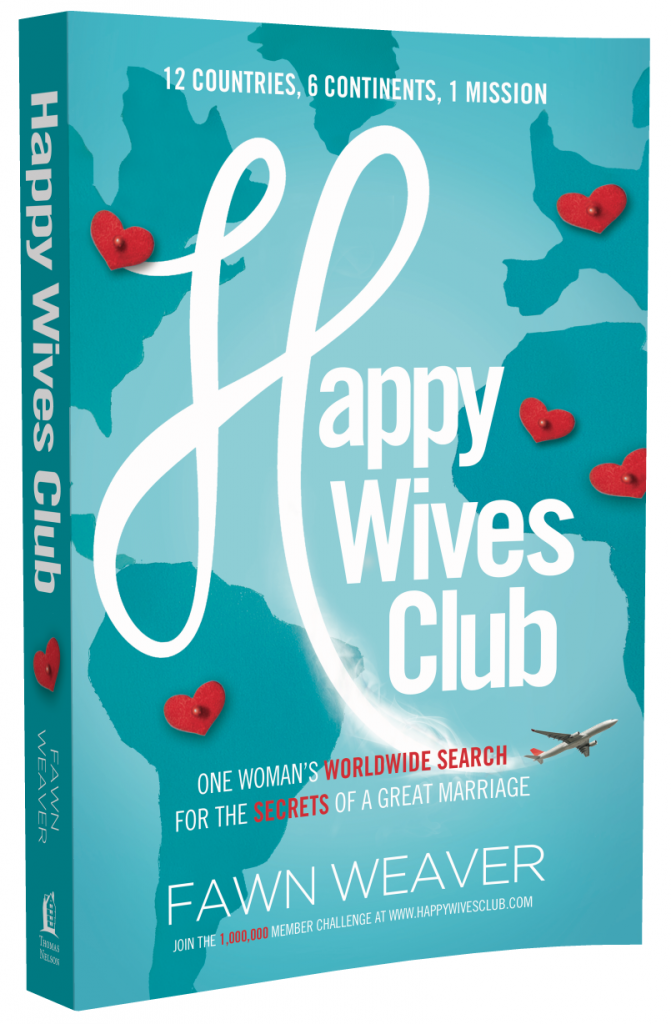 THE NEW YORK TIMES® BEST-SELLING BOOK: It's been described as, "Like Eat, Pray, Love but not down on marriage." Make sure to check out the Happy Wives Club book.  I had the great honor of traveling to 12 countries on 6 continents, interviewing couples happily married 25 years or more, with 1 mission only: to find out what makes marriages happy…and keeps them that way.  It's a marriage book like none other.  Guaranteed.