Could Your Marriage Benefit From an Electronics Policy?
One of the things that made me fall for Keith so many years ago was a simple act he didn't even realize I noticed.  
Although he had a job that oversaw staff around the world, when we went out, his Blackberry always stayed in the car.
I, on the other hand, kept my cell phone turned on and although I didn't check emails, I would respond to texts and calls from my business partner.  I also slept with my cell phone on the nightstand next to the bed.
It took me a while but I learned a much better way.  I finally adopted my husband's "electronics policy," as Maggie Reyes so wonderfully describes it in this post.  Thank goodness.
Until Monday…make it a great weekend!

______________
I was telling my husband the other day that if 15 year old me met 40 year old me, she wouldn't believe my life. So many things we take for granted now didn't exist when we were growing up.
One of the fascinating things about adapting to new technology is what I call, "the Pendulum Period" we swing to too much, then we swing to too little, then, eventually we get it just right.
I remember watching an interview with some famous actress that said she didn't watch any TV – ever. That's just too much of too little in my book.
But over the years we have all figured out our television routine. We have collectively had enough time to experiment and find our happy medium.
Electronics and Social Media are the new television so to speak – and a lot of us have no idea what to do about them.
 As a Life Coach and Writer, I am on social media All.The.Time.
 As an IT guy, my hubby has yet to meet an electronic device that wasn't worth investigating and (often) purchasing.
However when it comes to social media, he swings to the complete opposite end of that pendulum. He is completely off the grid. (Although I helped him create an Avatar so when he comments on posts, his face appears. Just the mere fact that I knew one IT-related thing that he didn't gives me endless joy and pleasure!)
There is also a lot of doom and gloom out there about the dangers of texting and using Facebook to avoid connecting with our partners. But I believe we can use technology to connect to our spouses instead of disconnect from them.
Having a few guidelines and agreed ways to interact electronically can prevent problems before they happen.
Simple family or couple rules like – no phones at the dinner table or no computer after 10 pm can take the stress out of going back and forth every day on what to do. See that  pendulum again?!
I know it sounds just a little crazy, but some time to creating an Electronics Policy for your marriage can help avoid problems before they start.  
Here are 3 questions that can get you started – 
1. Is there anything I am doing now that you wish I would change or stop?
2. Should we have a phones/electronic devices off time?
3. Which electronics (if any) are allowed at bed time?
For example, the light from a tablet could disturb someone's sleep, but an e-ink device like a Kindle Paperwhite might be okay.
Some professions are on call, so obviously turning off phones completely will vary based on your personal situation. The main thing is to start a conversation and get you both talking about what you like or don't like so you can take action before it escalates.
One interesting story I heard recently is a consultant had clients calling her at all hours of the day and night so to create some boundaries around her time, she got a second cell phone – for family only and her work phone is turned off promptly at 6 every night.
That was one creative solution, but there are thousands depending on your personal and family needs.
When I started writing about his topic it was so huge I had to turn it into a two parter – because seriously – sharing (or over-sharing!) on social media is a topic unto itself – so stay tuned for that one coming to you on Monday.
YOUR TURN: Have you found a creative solution that has eased the tension of too much tech in your life?  Please share in the comments.
##
JOIN THE 1,000,000 MEMBER CHALLENGE: If you haven't already done it, what are you waiting for? Join the club! It takes only a few seconds and, of course, is free.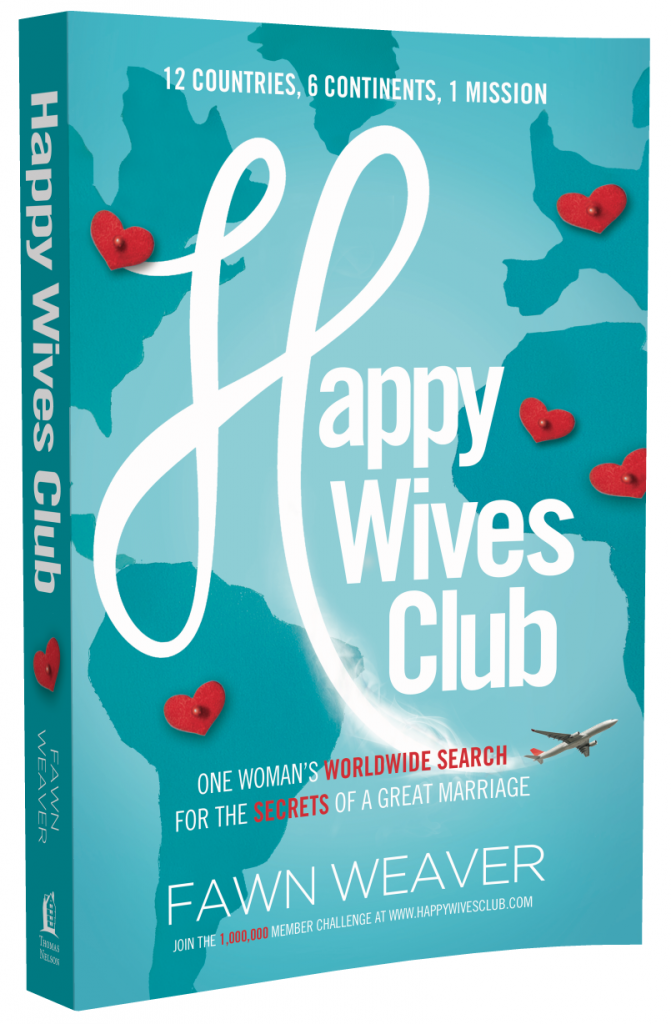 THE NEW YORK TIMES® BEST-SELLING BOOK: It's been described as, "Like Eat, Pray, Love but not down on marriage." Make sure to check out the Happy Wives Club book.  I had the great honor of traveling to 12 countries on 6 continents, interviewing couples happily married 25 years or more, with 1 mission only: to find out what makes marriages happy…and keeps them that way.  It's a marriage book line none other.  Guaranteed.
Life Coach, Writer + the Founder of ModernMarried.com
Maggie Reyes is a Life Coach, Writer + the Founder of
ModernMarried.com
. Her romantic-yet-practical approach to wedded bliss has been featured on Project Happily Ever After, Daybreak USA, Cristina XMRadio and Military Spouse Magazine. When she's not writing, working or creating pins for her fabulous Facebook Community, you can find her cuddling with her hubby, reading a romance novel or embracing how the words "over-achiever" and "TV Junkie" can still go in the same sentence, to describe the same person. Learn how to love like a newlywed no matter how long you have been married at
ModernMarried.com
.
Latest posts by Maggie Reyes (see all)
Related Posts
4
By
Fawn WeaverFawn Weaver
November 12, 2017
Top 5 Regrets From the Dying: An Inspirational Article For Us All
43
By
Fawn WeaverFawn Weaver
October 19, 2017
How to Protect Your Marriage During Challenging Times
35
By
Fawn WeaverFawn Weaver
September 16, 2017
5 Unique Ways to Make Your Man Feel Special in 5 Minutes or Less
Recent Posts
By
Fawn Weaver
November 12, 2017
Top 5 Regrets From the Dying: An Inspirational Article For Us All
By
Fawn Weaver
October 19, 2017
How to Protect Your Marriage During Challenging Times
By
Fawn Weaver
September 16, 2017
5 Unique Ways to Make Your Man Feel Special in 5 Minutes or Less