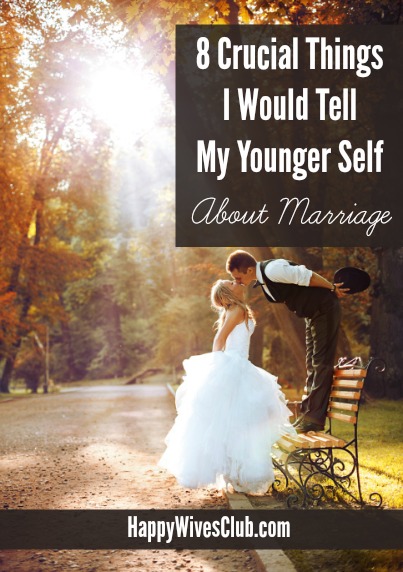 8 Crucial Things I Would Tell My Younger Self About Marriage
If I could go back and tell my younger self a handful of things about marriage, what would they be?  Now, that I've been married for over a decade, what would I do differently?
These are questions I asked myself after reading this wonderful post from HWC contributor and author, Christine St. Vil.  
I paused for a second to think of the answer, the first one that comes to mind is something Christine previously shared was the best marriage advice she'd received: Begin with the end in mind. 
What would you tell your younger self about marriage, if going back in time were possible?
Until tomorrow…make it a great day!

___________
My husband and I have been together for a pretty long time (together for sixteen and married for more than nine). Although we are extremely blessed to be living in a happy marriage, I often reminisce on earlier days by taking a trip down memory lane.
As I sat down to think about the lessons I learned as I grew up in my own marriage, I thought about all of the advice I've learned along the way, ones that if it were possible, I'd go back and pass on to my younger self.
8 Crucial Things I Would Tell My Younger Self About Marriage
1. Marriage is not a magic wand.  Marriage will not solve any unresolved issues you had prior to getting married. Those little things that get on your nerves before marriage that you never say anything about, will only escalate. They don't magically disappear. So start expressing yourself openly and honestly, but most importantly, lovingly. Whatever issues you have, they can be resolved with love and communication, so use those simultaneously.
2. All marriages were not created equal. It is not a one-size fits all kinda deal. Take marriage advice from those who are wiser and more experienced (and especially those who are happy). But don't try to mirror everything you see, exactly as you see it. Take the great advice and examples, and adjust them to fit your unique marriage.
3. Your selfish days are over (or at least, they ought to be). The "Team of Me" will not last in marriage. Marriage is give and take and if you only focus on taking, you will put your marriage in a bad situation. Stop being spoiled, and learn to suck it up and move on, especially when you know you're in the wrong.
4. Having kids changes things. Before you have kids, you can come and go as you please and not think twice about it. You can frequent your favorite carry-out and sleep in until your heart's content. Having kids after marriage is the most rewarding blessing. But just be prepared that things will change…for the better. Kids make you grow up a bit and put your big girl panties on. Suddenly, you no longer care about how long you used to sleep or hang out before kids.
5. Focus on the things that matter. Nine years later and I (almost) don't care that the bottom tier of my wedding cake was dropped and that it wasn't the four-tier cake I had dreamed of (and paid for). I also (almost) don't care that we had to stage our wedding day six months after the fact in order to capture all of the photos we failed to capture on the actual wedding day. In hindsight, I got to wear my dress and cathedral length veil twice in less than a year, when most never wear these two items more than once.
6. Learn to talk to your husband not at him. You'll get so much further in conversations and discussions when you figure this one thing out. Although some behaviors may mimic that of a child at times, he is not your child nor should he be spoken to as such. Humility and respect go a long way.
7. You can't tell your girlfriends everything. It's your job to protect your husband's character. So be careful about the details you share with even your closest girlfriends. Your number one commitment and honor should always be to your spouse. 
8. Marriage will change you. And that's okay. No, you can't hang out all night with your girlfriends regularly, or have drunken sleepovers (okay sometimes it's necessary just not all the time). You may find yourself gaining new friends, new married friends that can understand your and speak your new language. 
YOUR TURN: What marriage lessons would you tell your younger self? Share your thoughts on our Facebook community page with over 1,000,000 members just like you.
##
JOIN THE 1,000,000 MEMBER CHALLENGE: If you haven't already done it, what are you waiting for? Join the club! It takes only a few seconds and, of course, is free.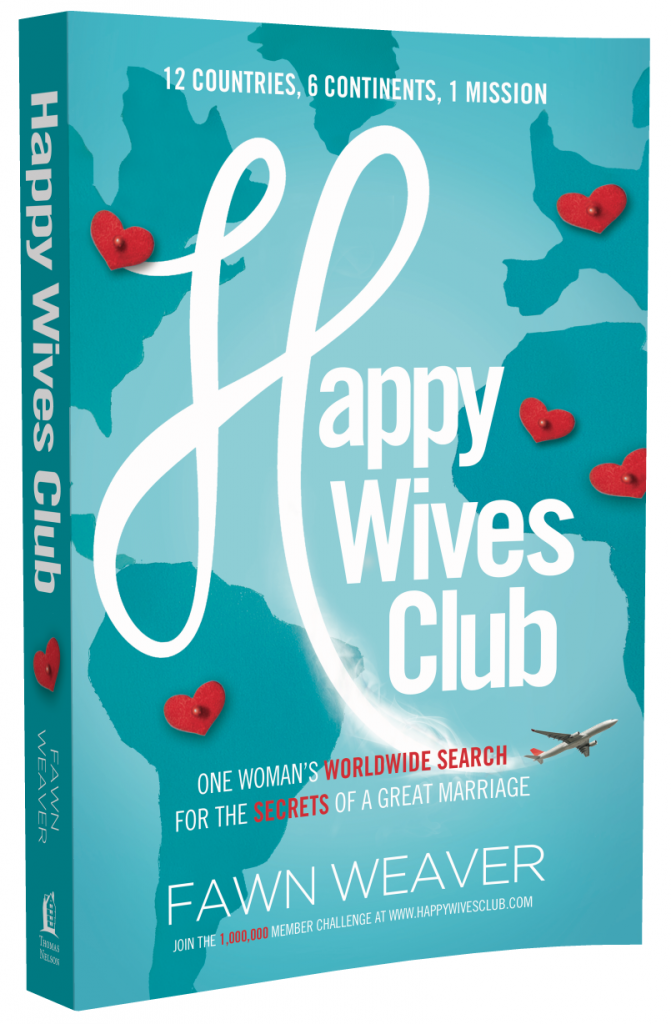 THE NEW YORK TIMES® BEST-SELLING BOOK: It's been described as, "Like Eat, Pray, Love but not down on marriage." Make sure to check out the Happy Wives Club book.  I had the great honor of traveling to 12 countries on 6 continents, interviewing couples happily married 25 years or more, with 1 mission only: to find out what makes marriages happy…and keeps them that way.  It's a marriage book line none other.  Guaranteed.
Christine St.Vil is co-author of the
Whose Shoes Are Your Wearing: 12 Steps to Uncovering the Woman You Really Want to Be
. A happy wife to an amazing hubby of 8 years, and homeschooling mother of three, she teaches moms how to FLY (First Love Yourself). She uses her corporate background to work with women who are ready to start a new business, accelerate their career growth & design a life they love. She's on a mission to help moms to battle the mom guilt epidemic, so they can begin to put themselves first on their never-ending list of priorities. Sign up at
MomsNCharge.com
for her FREE audio: 8 Ways to Get Your FLY Back - The Super Simple Guide for Busy Moms to FLY (First Love Yourself).
Latest posts by Christine St. Vil (see all)
Related Posts
10
By
Paula RolloPaula Rollo
August 13, 2017
5 Ways to Prepare Your Marriage for a New Baby
45
By
Christine St. VilChristine St. Vil
January 16, 2016
8 Essential Keys to Being a Happy Wife
3
By
Gabby ReeceGabby Reece
October 2, 2013
7 Easy Ways to Spice Up Your Marriage
Recent Posts
By
Fawn Weaver
November 12, 2017
Top 5 Regrets From the Dying: An Inspirational Article For Us All
By
Fawn Weaver
October 19, 2017
How to Protect Your Marriage During Challenging Times
By
Fawn Weaver
September 16, 2017
5 Unique Ways to Make Your Man Feel Special in 5 Minutes or Less