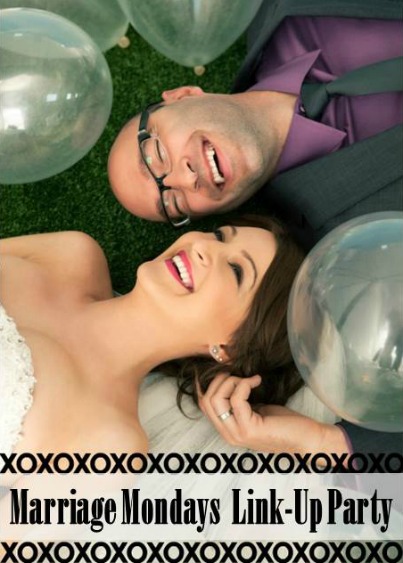 It's Marriage Mondays Link-Up Party Time!
I've been waiting for this day for the past three weeks.  It's Marriage Mondays link-up party time!
Previously, we'd hosted this link up party weekly but because it's my desire to visit the sites of all those who link up, that became a bit of a challenge to keep up with each week.  
Last month, I made the decision to change Marriage Mondays to the 3rd Monday of every month.  It was a tough decision because I love visiting the sites of all the married bloggers who link up on this special day.
For those who don't know, Marriage Mondays is the time when wonderful bloggers from around the world join us here to share their favorite blog posts from the past month.
I invite you to join me in hopping around to as many blogs as time will spare.
I love meeting new bloggers and am always encouraged reading the posts of those who join the link-up party.  I hope you will, as well.
If you're a blogger, link up your most intriguing posts from the past month below.  Remember, if it doesn't have a good title, chances are no one will be interested in hopping over to read it.  So link up the best you've got and woo us to your site.
We are a community of close to 200,000 women and we're here to support one another, encourage each other and shining a positive light on life, love and marriage.
So put on your dancing shoes and join the link up party!
Until tomorrow…make it a great day!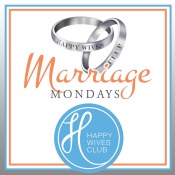 Fawn Weaver is the USA Today and New York Times bestselling author of
Happy Wives Club: One Woman's Worldwide Search for the Secrets of a Great Marriage
, adopting the same name as the Club she founded in 2010. The Happy Wives Club community has grown to include more than 1 million women in over 110 countries around the world. She's an investor in real estate, tech sector and lifestyle brands. When she's not writing or working, she's happily doting over her husband of twelve years, Keith (and sometimes manages to do all three simultaneously).
Latest posts by Fawn Weaver (see all)
Related Posts
15
By
Fawn WeaverFawn Weaver
June 24, 2013
Marriage Mondays: Awesome Activity You Can Do With Your Husband & Friends {& Link-Up}
42
By
Fawn WeaverFawn Weaver
June 12, 2013
The #1 Way You Can Help Your Husband After a Tough Day
26
By
Fawn WeaverFawn Weaver
June 10, 2013
5 Reasons You Should Have a Marriage Mentor
Recent Posts
By
Fawn Weaver
November 12, 2017
Top 5 Regrets From the Dying: An Inspirational Article For Us All
By
Fawn Weaver
October 19, 2017
How to Protect Your Marriage During Challenging Times
By
Fawn Weaver
September 16, 2017
5 Unique Ways to Make Your Man Feel Special in 5 Minutes or Less