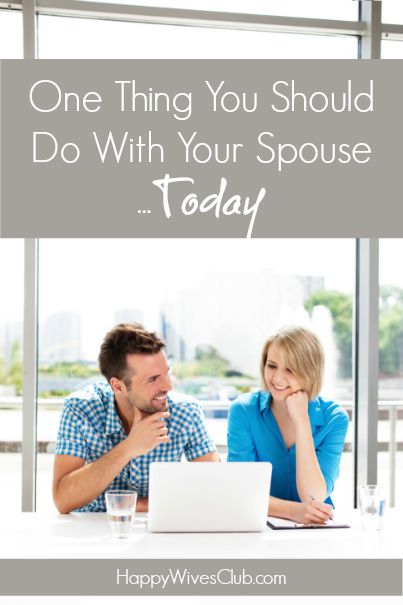 One Thing You Should Do With Your Spouse…Today
What is the one thing you should do with your spouse today? Make sure you watch this TED Talk together to be reminded of why your marriage is so incredible.
Do you love TED talks as much as I do? I can watch them for hours. So when I was asked at the end of last year to deliver a TED talk of my own, I just about went to the moon and back.
Some of the greatest minds in the world have given TED talks: Bill Clinton, Brene Brown, Tom Brokaw, Rick Warren, Tony Robinson and my favorite TED talk speaker of all time: Shawn Achor.
If you're not familiar with TED talks, the concept is simple: give a life-changing, transformative idea in less than 20 minutes. Yes, change the world in twenty minutes…or less.
I was recently given the honor of joining this illustrious group of speakers. WAY out of my league! But they gave me a shot. The chief curator of TEDxPortland, the top TEDx event in the U.S., learned about me through a friend and extended the invitation. In our call, he said (paraphrased), "I want you to share with everyone the real deal about marriage. That everyone argues. Let's lift off the veil and tell the truth."
There was only one problem. That wasn't my truth. So I asked him, that although it might sound far-fetched, could I stand on that grand stage and tell the truth as I know it to be in my own marriage? He said yes.
So I stood on that stage. In front of 3,000 people and told my truth. My husband sat in the audience with a group of friends and family and listened to me share what he and I learned early on in marriage:
There are 3 things every couple can do to help ease into conversations rather than crashing into arguments:
Understand and obey the law of acceleration.

Stick to the original emotion.

Accept this indisputable fact: tomorrow may never come.
When I first began my talk, I could see the disbelief in so many in the audience. "What in the world is an argument-free marriage? Is that even healthy?" I could all but hear people asking. Midway through, I saw those same people leaning forward. And by the time I finished my last word, I could feel so many of the naysayers in the audience had shifted to believers.
Click play now to see what they saw…and if your spouse is with you even better! If not, make sure to watch it and then share it with him.
In some ways, saying, "every couple argues," and "arguing is normal," is the easier truth. Standing in front of the world (I believed it streamed live to a million people live…and now lives on forever on YouTube) and going against the norm is a much harder truth.
But I'm so glad I did.
In exactly two weeks, on August 4th, something amazing is going to happen. The book that inspired this talk, The Argument-Free Marriage: 28 Days to Creating the Marriage of Your Dreams with the Spouse You Already Have, will begin arriving in mailboxes and be placed on bookstore shelves across North America (Int'l readers: don't worry, it's coming your way soon too). And today, officially begins pre-sales so you can make sure you are one of the first to get a copy. (Pre-order from your favorite online retailer or get a list of options here if you don't already have one.)
If you're like me and have stocked up on marriage books over the years and feel like many are just repeating what another has said, check out what Gary Chapman, PhD (author of The 5 Love Languages) wrote about it just days after receiving it in the mail. And if that doesn't convince you that this is a different kind of marriage book, one every couple should have on their bookshelves (after having read it, of course), read what Drs. Les & Leslie Parrot (bestselling authors of Getting Love Right From the Start) had to say about it here.
And what about those who don't argue? That's a good question! If you don't argue, yet your marriage is healthy and loving and neither of you suppress your feelings, you're in the minority and this book probably isn't for you. But…it's definitely for a couple you know and love and want to see enjoy their marriage just as much as you. So pre-order a copy for them.
What many don't know is bookstores choose which books to place on their shelves based on how many people have pre-ordered it. So if you think you'll want to read this book, or know someone you want to gift it to, consider pre-ordering it today and sharing this post with a friend. That way, those who might not read this blog will see it in the aisles of their local bookstore.
Wouldn't that be pretty awesome?
Until tomorrow…make it a great day!

JOIN THE 1,000,000 MEMBER CHALLENGE: If you haven't already done it, what are you waiting for? Join the club! It takes only a few seconds and, of course, is free.

THE BOOK: Read the book that inspired the powerful TED talk and prompted author of The 5 Love Languages, Gary Chapman, PhD., to write the book's foreword. Drs. Les & Leslie Parrott, bestselling authors of Saving Your Marriage Before It Starts said, "We've been counseling couples and writing marriage books for a long time, and we can say with absolute certainty, there has never been a book quite like The Argument-Free Marriage. If you think no such union exists, or if you've come to the conclusion that arguments are necessary in marriage, allow Fawn to challenge that notion and set you on a path to creating the greatest partnership in life: your marriage."
Fawn Weaver is the USA Today and New York Times bestselling author of
Happy Wives Club: One Woman's Worldwide Search for the Secrets of a Great Marriage
, adopting the same name as the Club she founded in 2010. The Happy Wives Club community has grown to include more than 1 million women in over 110 countries around the world. She's an investor in real estate, tech sector and lifestyle brands. When she's not writing or working, she's happily doting over her husband of twelve years, Keith (and sometimes manages to do all three simultaneously).
Latest posts by Fawn Weaver (see all)
Related Posts
4
By
Fawn WeaverFawn Weaver
November 12, 2017
Top 5 Regrets From the Dying: An Inspirational Article For Us All
43
By
Fawn WeaverFawn Weaver
October 19, 2017
How to Protect Your Marriage During Challenging Times
35
By
Fawn WeaverFawn Weaver
September 16, 2017
5 Unique Ways to Make Your Man Feel Special in 5 Minutes or Less
Recent Posts
By
Fawn Weaver
November 12, 2017
Top 5 Regrets From the Dying: An Inspirational Article For Us All
By
Fawn Weaver
October 19, 2017
How to Protect Your Marriage During Challenging Times
By
Fawn Weaver
September 16, 2017
5 Unique Ways to Make Your Man Feel Special in 5 Minutes or Less