Top 10 Marriage Posts of All Time
This morning, I was taking inventory of the past couple years and how much this site has grown.
Did you know there are five of us (and a host of contributors) who work on providing content for you on HappyWivesClub.com, as well on our various social networks?
Our content and Twitter manager, Annett, is probably the busiest (in part because she's also a home-schooling mama of two, an awesome wife and an Olympian who is a coach for Beachbody®).
Christin handles the administrative work and media.  Angela creates those fabulous graphics you see all over the place with our URL on them.  My sister, Christy Joy, and I take care of our incredibly active Facebook page.  And Karen excitedly pins throughout the day on Pinterest.
And of course, I'm here every day writing a post, responding to your comments and emails, editing a contributor post, creating graphics for the posts or connecting with this community on social media.  
I feel so grateful and fortunate to be able to do this and the marriage book so many of you purchased, and the one I am turning into my publisher on Friday, has kept it all going.  
I want to make sure I'm always engaged no matter how fast life is moving.  But I also realize I need to take some of my own advice and do what I've been suggesting to you for years: slow down and enjoy some extended downtime with the family.
So for the first time in four years -since this club launched- I'm taking a sabbatical.  I will return on Monday, September 15th renewed, reinvigorated and ready to continue sharing this positive message about love and marriage around the world.  The team and I will keep the embers burning on social media, just not here.
As I was thinking about what to post for our very last article this summer, I realized I've never done a recap of the most popular posts on our site.  If you've missed any of these, make sure to check them out.  They're scorching hot for a reason (a very good reason, I hope

).
Make it a great remainder of the summer!

Our Top 10 Marriage Posts of All Time
P.S. This post, originally published August 4th, will be updated every few days so if a new one enters the top ten, we'll make sure to let you know.  And don't forget to share your favorite post with your friends.
JOIN THE 1,000,000 MEMBER CHALLENGE: If you haven't already done it, what are you waiting for? Join the club! It takes only a few seconds and, of course, is free.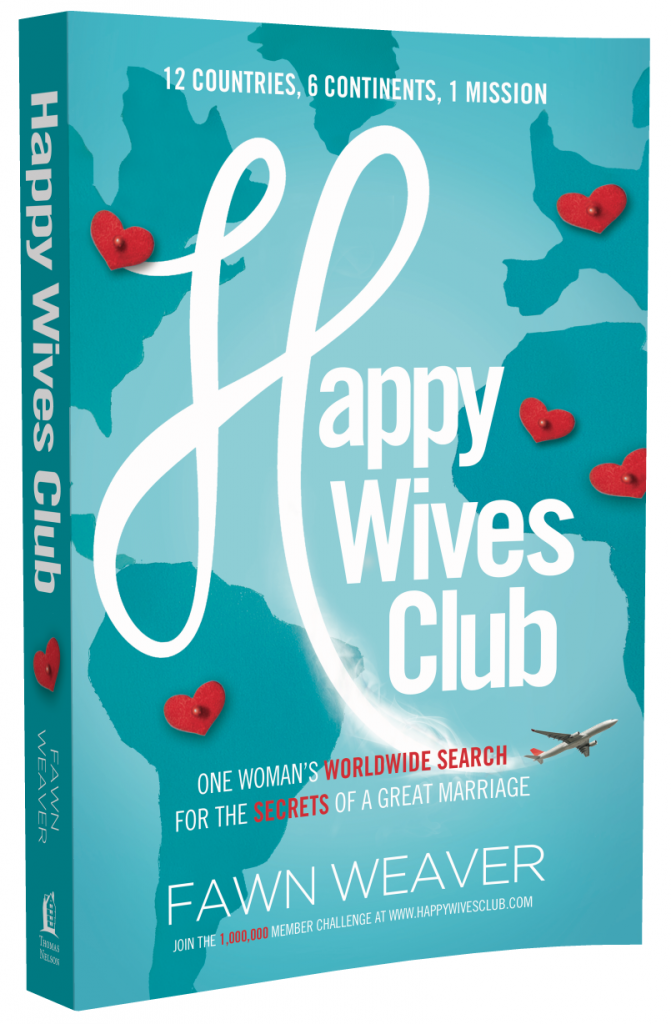 THE NEW YORK TIMES® BEST-SELLING BOOK: It's been described as, "Like Eat, Pray, Love but not down on marriage." Make sure to check out the Happy Wives Club book.  I had the great honor of traveling to 12 countries on 6 continents, interviewing couples happily married 25 years or more, with 1 mission only: to find out what makes marriages happy…and keeps them that way.  It's a marriage book like none other.  Guaranteed.
Fawn Weaver is the USA Today and New York Times bestselling author of
Happy Wives Club: One Woman's Worldwide Search for the Secrets of a Great Marriage
, adopting the same name as the Club she founded in 2010. The Happy Wives Club community has grown to include more than 1 million women in over 110 countries around the world. She's an investor in real estate, tech sector and lifestyle brands. When she's not writing or working, she's happily doting over her husband of twelve years, Keith (and sometimes manages to do all three simultaneously).
Latest posts by Fawn Weaver (see all)
Related Posts
4
By
Fawn WeaverFawn Weaver
November 12, 2017
Top 5 Regrets From the Dying: An Inspirational Article For Us All
43
By
Fawn WeaverFawn Weaver
October 19, 2017
How to Protect Your Marriage During Challenging Times
35
By
Fawn WeaverFawn Weaver
September 16, 2017
5 Unique Ways to Make Your Man Feel Special in 5 Minutes or Less
Recent Posts
By
Fawn Weaver
November 12, 2017
Top 5 Regrets From the Dying: An Inspirational Article For Us All
By
Fawn Weaver
October 19, 2017
How to Protect Your Marriage During Challenging Times
By
Fawn Weaver
September 16, 2017
5 Unique Ways to Make Your Man Feel Special in 5 Minutes or Less